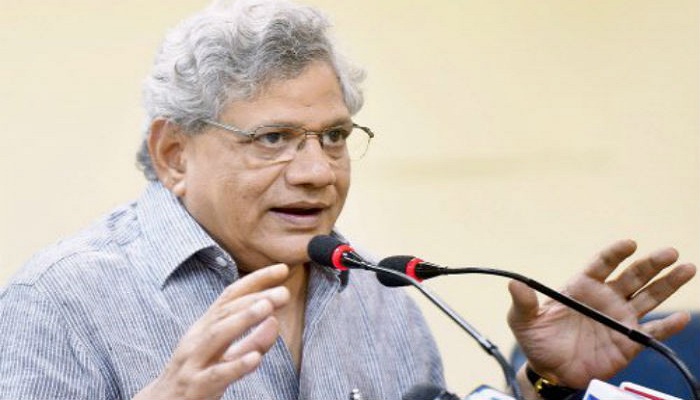 The Communist Party of India-Marxist (CPM) on Saturday said that the Cabinet reshuffle is completely meaningless as it is just a game to divert the public's mind from the failure of demonetisation.
"The cabinet reshuffle is completely meaningless. It is like musical chairs. After the failure of demonetisation, the general mood in the country is that this government has miserably failed. They want to divert attention from this. And, that is why they are playing the game of Cabinet reshuffle," party general secretary Sitaram Yechury told.
He added that the authority and decision making of the Centre flows only from one source and that is the Prime Minister and the Prime Minister Office.
Meanwhile, Congress leader Sandeep Dikshit said the ruling government has nothing to relate with work and they are working just to show off in the media only.
"I think a few news channel anchors and heads will become ministers in this government. They all are one and the same and they are working as per the directions of Modi Government only. So, the media work is no different from this Bharatiya Janata Party (BJP) government. All ministers are responsible for their work," Dikshit added.