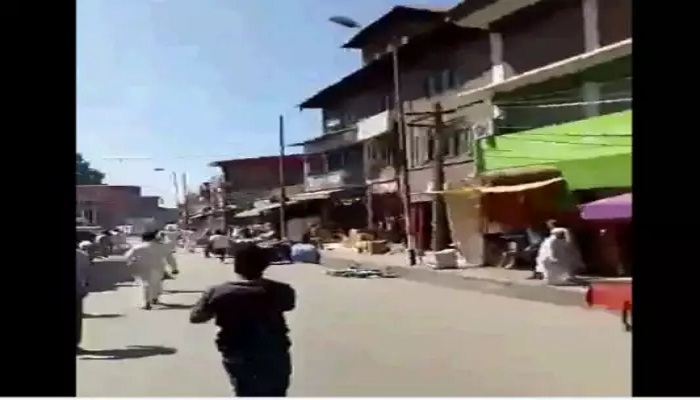 Six policemen, including two officers, were injured after clashes broke out between security forces and protesters in Anantnag district of Jammu and Kashmir today.
As per sources, the incident happened when hundreds of protesters were marching towards Lal Chowk raising slogans against the atrocities on Rohingya Muslims in Myanmar.
The angry protestors also set a police vehicle on fire.
Meanwhile, a police vehicle was also set ablaze in front of DC Office located in Anantnag by the protesters during clashes. It is learnt that the Police and security forces used tear smoke shells to disperse the stone pelting protesters triggering clashes which were going on.