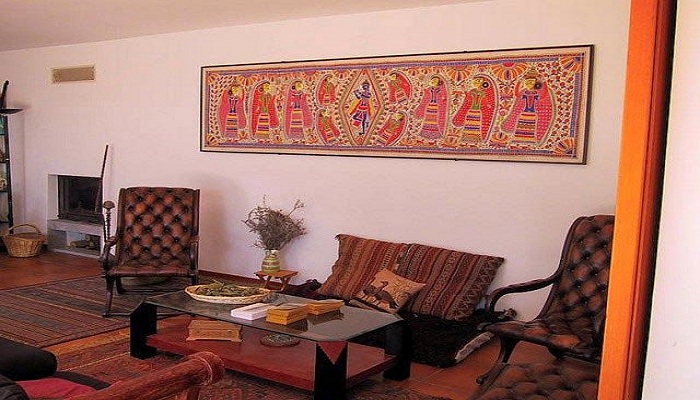 Gone are the days when solid colours were the only available choices for Indian homes. There was a period when people refrained from using intricate and ethnic Indian motifs in their homes with a fear of being "too Indian".
Today, using only solid colours for a room can even lead to a decor disaster ! The new look that is currently trending is the use of "Desi motifs".
Art on the wall
The trend of leaving the walls bare is long gone, the new and upcoming rage is having a wall either painted in a different 'pop' colour or getting it wallpapered !
Creativity on cutlery
Ethnic designs on cutlery depicts intricacy. It also symbolizes royalty. Such cutlery adds to the "Indian charm" of the decor.
Ethnicity in furniture
Furniture made in the tribal areas and villages of India are certainly the most authentic pieces. They are a little on the higher end of the budget but are certainly worth the price ! They are handmade and every nook and corner is precise and neat.
Traditional patterns on linen
Plain old coloured or plaid sheet for your bed aren't in the limelight anymore ! Instead, the curvy delicate motifs of Indian art are the centre of attraction! These aren't just beautiful but also add depth to the decor !
Indian centerpieces
Desi decor is incomplete without Indian centerpieces. These centres of attraction could be anything that symbolizes India or a culture of India. Using pieces of art from different parts of the country adds up to the diversity factor as well !