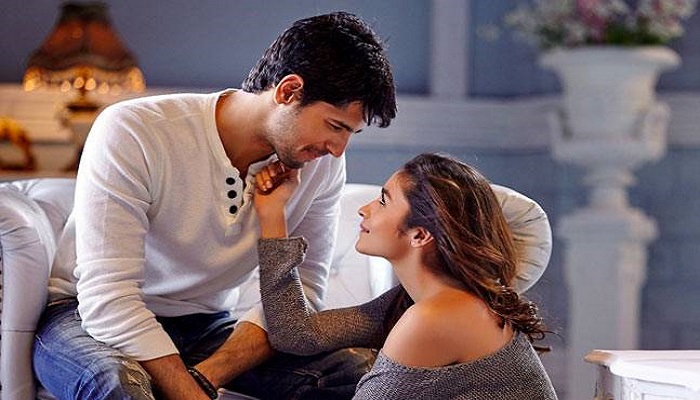 Alia Bhatt and Sidharth Malhotra always provides fodder for the media. This time it is about their relationship. The two are alleged to have parted ways post ' A Gentleman'. The recent pictures of Alia partying with alleged ex-boyfriend Ali Dadarkar have raised many eyebrows as it so obviously shows what we have speculated for a long time.
Post break-up with Sidharth, Alia was recently spotted bonding with her ex beau and they were accompanied with the actress's best friend, Akansha Ranjan.
The pictures of the three and also of Alia and Ali have gone viral on social media. It looks like the break-up between Sid and Alia has actually happened
For one, the duo has not been seen together at any event, party or any date recently. Secondly, there were rumours when these two were dating that Sid is a possessive boyfriend. So, Alia wont be wronged if she is to run back to her ex.
Earlier, the reason of Alia and Sid's break-up was said to be Jacqueline Fernandez. It was reported that Sid and Jackie's closeness after work had irked Alia. In fact, there were rumors that Alia had warned Sidharth not to meet Jacqueline outside work.
Jacqueline and Sid appeared in A Gentleman last month and their intense chemistry could be felt by anyone. It was evident during their movie's promotions as well. While Sidharth had opened up about his relationship with Alia in interviews, the actress has ignored such questions, most of the time.