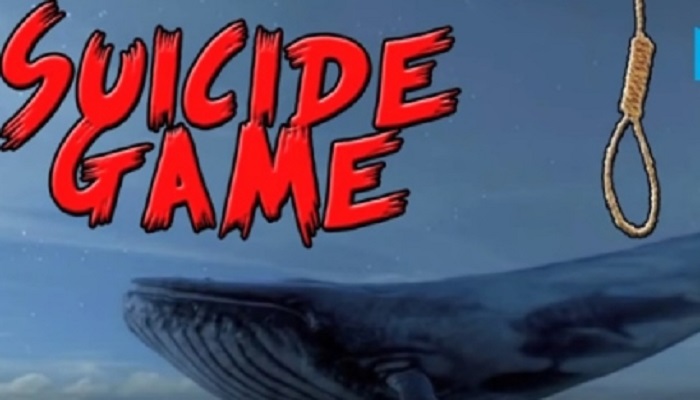 Amid reports of children ending their life driven by infamous Blue Whale game, a young boy in Madhya Pradesh's Raigarh district, who became frightened of the final task of committing suicide, revealed his distress in his answer-sheet.
An alarmed teacher checking the answer-sheet brought the matter to the notice of the school and the local administration, after which counselling of the child was being done.
Sub-Divisional Magistrate, Revenue, Praveen Prajapati of Khilchipur, where the incident took place, told IANS on Thursday that during the quarterly examination of Class 10 in the local Utkrisht Vidyalaya, a student wrote in his Sanskrit answer-sheet that he had reached the 49th stage of the Blue Whale game.
According to Prajapati, he further wrote that he was being pressured to undertake the final task of ending life. Besides, he was also being threatened that if he did not commit suicide, his parents would be killed, the officer said.
"The answer-sheet was being evaluated by teacher Hemlata Shringi. When she read the lines written by the student, she got alarmed. After that she informed the school and contacted us," he said.
Prajapati said a group comprising teachers and some local people had been formed which was counselling the child to remove fear from his psyche.
Family members of the student said he had even uploaded the photograph of slitting his wrist and that at 49th stage, he was being asked to end his life.
The Blue Whale Game (Blue Whale Challenge) is a social network phenomenon. It is claimed to exist in several countries and the game reportedly consists of a series of tasks assigned to players by administrators over a 50-day period. The final challenge requires the player to commit suicide.
The game was first reported in Russia in 2013 with "F57", a group on the VKontakte social network.