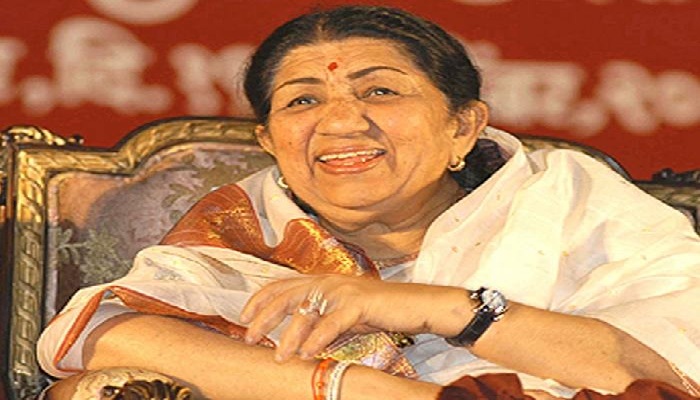 Legendary singer Lata Mangeshkar, who is celebrating her 88th birthday today, is definitely a proof that age is just a number.
With new hopes and high spirit, Lata Mangeshkar said that age doesn't dampen her spirit and that she has always lived with a hope for a better tomorrow.
Feeling young and energetic at 88, Lata Mangeshkar said,"
Should I tell you the truth? I don't feel my age at all. I still feel young. I have never been weighed down by my troubles. Everyone has her share of problems in life. Even when I was young and struggling, I was happy hopping from studio to studio bumping into other strugglers like Kishore Da and Mukesh bhaiyya."
Talking about her struggling days, she added,"Those were fun times even when I had to go hungry for the entire day. There was no money in my purse. But there was only hope in my heart. And the belief that no matter how tough the future looked there was always hope for a better tomorrow."
She shared an incident when she fainted at one of her recordings. She said," It happened with Naushad saab. We were recording a song on a long hot summer afternoon. You know how Mumbai gets in summer. During those days, there was no air conditioning in the recording studios. And even the ceiling fan was switched off during the final recording. I just fainted."
Lata Mangeshkar remembered her fun times and said," I had some really fun times. I remember I was recording a duet with Uma Devi who later became the comedienne Tun Tun. Uma Devi was as khati-peeti back then as a singer as she was later as an actress, so there we were, the two of us singing into the same mic. Back then, duets were recorded on one mic. Me, a frail reed-like pint-sized girl, she quite formidable in her physical appearance. I was given a stool to stand on, as I had a problem reaching the mic. I sang my lines and then when Uma Devi moved forward to sing into the mic and nudged my shoulder, I fell right to the ground."
When asked about her heart-breaking songs and that the whole congregation at the recording wept when she sang Madan Mohan's Heer in Heer Ranjha and Sachin Dev Burman's Tum Mujhse Dur Chale Jana Na in Ishq Par Zor Nahin.
Lata Mangeshkar said," Except for me, they were all crying. I have never been a weeper even when singing the most somber songs. I have always preferred laughter to tears. God has always been kind. I have never been given any reason for tears. I think I cried the most when I lost my father and my mother."
At the end, Lata Mangeshkar gave us all a reason to feel happy with her positive thoughts. Of her happy years in music industry and her life, she said, "I can't thank the listeners enough for bearing with me for 70 years. I didn't even know how the time flew by. If I had a chance to live it all again I wouldn't change a thing."
Lata Mangeshkar has recorded songs for thousands of Bollywood films and has sung in over 36 languages. She is known for her soulful melodies including 
Aayega Aanewala
, 
Lag Jaa Gale
 and 
Ajeeb Dastaan Hai Ye
.