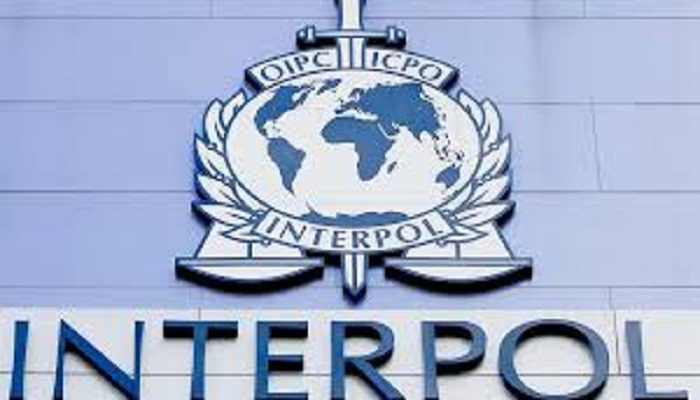 The International Police Organization or Interpol, as it is commonly known, has decided to accept the state of Palestine as a new member.
The decision, which will boost Palestine's international status, was made with more than the required two-third majority with 74 member countries approving the proposal and 24 opposing during the annual meeting of the Interpol that was held in Beijing on Wednesday.
Observers said India may have voted in favour of Palestine though there was no immediate confirmation. India was the first country to recognise Palestine and later backed its membership to the United Nations.
Based at Lyon in France, Interpol is an international clearinghouse for arrest warrants and police cooperation against cross-border terrorism, trafficking, and other crime.
Interpol also decided to accept Solomon Islands as a new member making it a 192-member organization on Wednesday.
"This victory was realized because the majority of the Interpol members defended the raisons d'etre of the organization and basic principles," said Riad Malki, Palestine's minister of foreign affairs and expatriates. "Palestine will commit to obligations and contribute to combating crime and law enforcement at the international level," he said.
Louai Irzeiqat, spokesperson of the Palestinian Police, said that joining the Interpol is "important and a merger within the international community," as this development "will help following up cases outside of the Palestinian territories".
There was no immediate reaction from Israeli Prime Minister Benjamin Netanyahu's office but minister of environmental protection Zeev Elkin expressed regret over the decision and proposed retaliatory measures like travel ban on Palestine. Israel and Palestine have been involved in decades of intense bickering.
The decision means that the Interpol will now listen to complaints from Palestine about alleged acts of terrorism from the Israeli side, observers said. The decision came a day after the Palestine National Authority criticised the US for seeking to postpone Palestine's bid to join Interpol to next year.
Palestine applied for membership in 2015. Last July, it sent a formal letter promising not to use the organization "for any political, military, racial or religious interventions or activities" and promising to cooperate with Interpol activities, according to the minutes of the Interpol meeting.