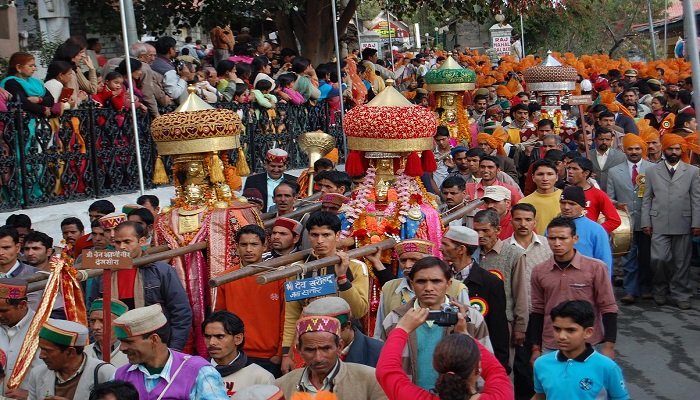 Though there were fears of communal violence since Muharram and Dussehra fell on the same date, West Bengal observed both days peacefully. It was a successful celebration, in that there were no disturbances. Thousands of Muslims participated in processions on Sunday braving the rains on the occasion of Muharram, commemorating the martyrdom of Imam Hussain at the Battle of Karbala.
Processions carrying tazias and black flags with people beating their chests in ceremonial mourning were taken out both in Kolkata as well as in the districts. The areas with considerable Muslim population like Park Circus, Rajabazar, Kolkata port area including adjoining Kidderpore, Iqbalpur, Mominpur and Metiabruz witnessed huge Muharram processions.
The West Bengal government had imposed restrictions on Durga idol immersion on Vijaydashami on September 30 after 10 pm and October 1 which is the 10th day of the holy month of Muharram. The order was stayed effectively by the Calcutta High Court after protests by BJP leaders. The Calcutta High Court had also asked West Bengal police to specify separate routes for the immersion of Durga idols and tazias and ensure that such routes do not overlap each other.
After the court's order, it was made mandatory for the puja organizers to take permission from police for idol immersion. The government had asserted that permission will be granted for immersion on Muharram if the situation is "found to be fit".
Muharram is a day of bereavement, when Muslims give to charity, observe fasts and pray in remembrance of Imam Hussain, the grandson of Prophet Mohammed who was martyred some 1330 years ago at Karbala in Iraq.