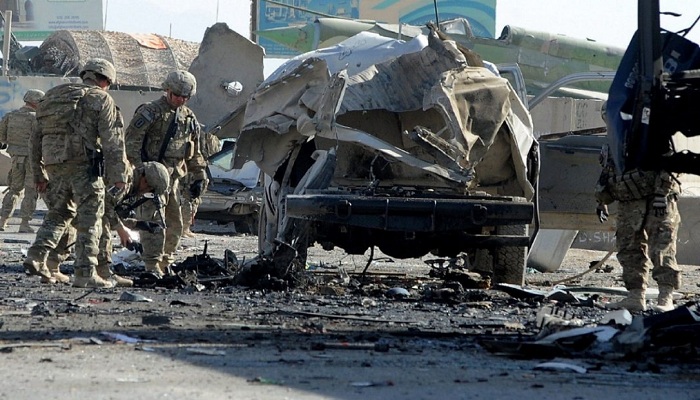 43 Afghan soldiers were killed when Taliban suicide bombers stormed an Army base in Kandahar province on Thursday, says the Defence Ministry.
At least 10 members of the Taliban were also killed. The ministry said nine soldiers were injured and six missing.
The Taliban, while claiming the attack, said at least 60 soldiers were killed. This is the third deadly attack by the Taliban on the security forces in the country this week.
The attack started with two suicide car bombings, which was followed by several hours of fighting. The Army base is located in the Chashmo area of Maiwand district.
"We think the militants used an explosive-packed Humvee vehicle to detonate the gate of the base, and we are looking to see if there was more than one," a ministry spokesperson tod.
"Unfortunately there is nothing left inside the camp. They have burned down everything they found inside. We have sent a delegation to assess the situation."he added.