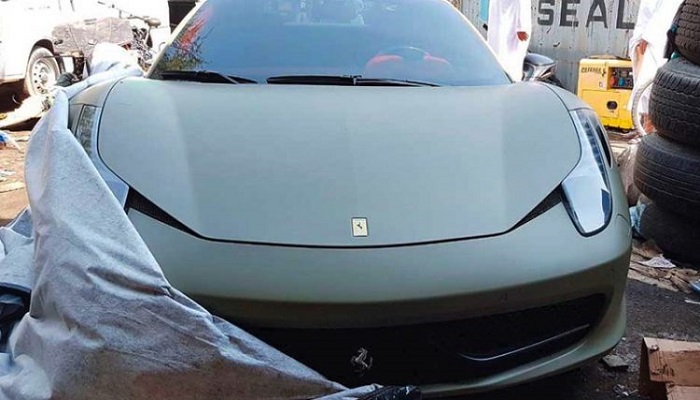 A Dhs 1.2 million Ferrari car was sold for Dhs 200,000; the suspects were apprehended before the dismantling of the vehicle.
The police received a complaint from a European man that his Ferrari was stolen from the basement parking of a hotel in Dubai. Major-General Khalil Ibrahim Al Mansouri, assistant commander-in-chief of the Dubai Police for criminal investigation, said three Europeans stole the car and sold it to an African man for $55,000. This African suspect then took it to a garage in a neighboring emirate to dismantle it, ship it abroad and sell them as spare parts.
The officer said the suspects came to the UAE on a visit visa after the previous owner of the Ferrari told them about the car. The previous owner struck a deal with the thieves to steal the car and make money from selling the spare parts. He also gave them the car's key.
After arriving in the country, the suspects monitored the movements of the car and its owner, and stole it.