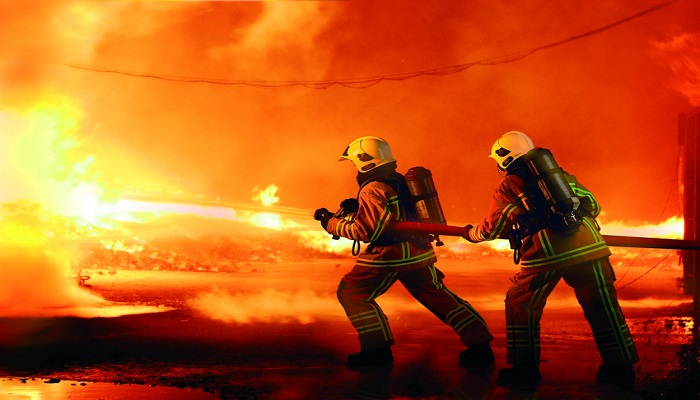 Industrial areas are prone to fire and blasts, leading to collateral damage. A massive fire broke out in Ajman in the Al Jarf industrial area.
A massive fire gutted four warehouses in Al Jarf industrial area in Ajman on Monday night. There were no injuries reported said Brigadier Mohammad Ali Jumeirah, Director of Ajman Civil Defense.
Firefighters of Ajman Civil Defense and Um Al Quwain Civil Defense managed to control the huge fire that broke out in one of the warehouses containing flammable material.
The cause of the fire in the warehouse is not known yet.