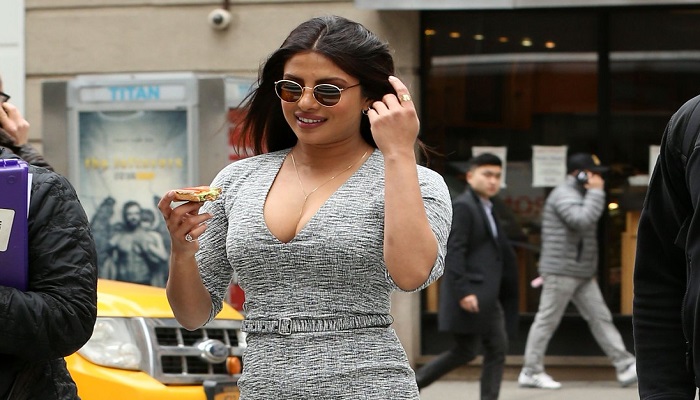 The news is coming out from New York that International star Indian actress Priyanka Chopra finds her new love in the NY streets. The actress is currently living in New York for a Hollywood show.
Her pictures with her co-star Russell Tovey are getting viral on social media. Recently, in some pictures, Priyanka was seen walking hand in hand with a co-star on the New York streets. The actress recently has started the shooting of her Hollywood show Quantico, and about to complete the first schedule of the shooting.
Don't take the pics in a wrong way, these pictures are a part of the shooting of the few episodes of the Quantico season 3. The duo is looking very good with each other and their happy faces will surely give you some feel of romance. Our lovely lady Priyanka Chopra by being a nice person celebrated the birthday and arranged a cake for her co-star, nothing more.