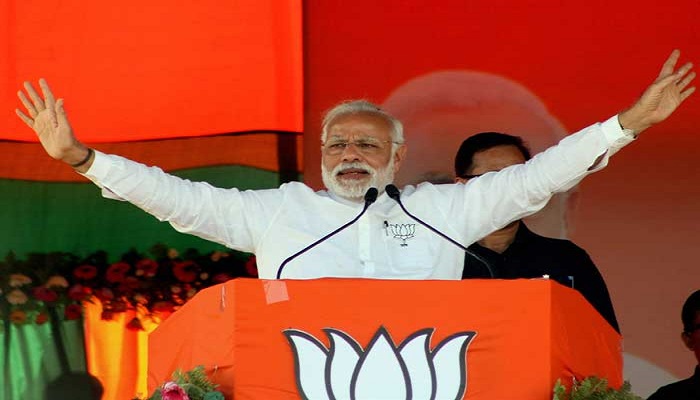 A recent survey reveals that Prime Minister Narendra Modi has successfully managed to overcome attacks from critics and detractors. Also, the survey shows political rivals like Congress Vice President Rahul Gandhi and Delhi Chief Minister and AAP Convener Arvind Kejriwal have failed to gain command over Prime Minister.
68 percent of a majority vote for Modi as their favorite icon while Rahul and Kejriwal satisfied with second and third with 58 percent and 39 percent favorable votes respectively. The survey also shows that in term of political parties Congress got 59 percent and AAP garnered a mere 34 percent as favorable points from the BJP's 88 percent favorable votes.
The Pew Research Center survey was conducted in the limelight of demonetization. the survey results show that the PM is not much affected by the aftermath of Demonetisation. the Pew Research Center is an American based think-tank.
More than eight out of ten (85 percent) respondents expressed faith in the government, of which 39 percent expressed a lot of trusts. Moreover, BJP supporters (90 percent) turned out to be more trusting of the government than Congress backers (76 percent).
Rahul Gandhi and Arvind Kejriwal have led the charge against PM Modi and the ruling BJP at the Centre over an array of issues. However, the survey shows they need to get their act together else the 2019 Lok Sabha Election will be a cakewalk for PM Modi and BJP.