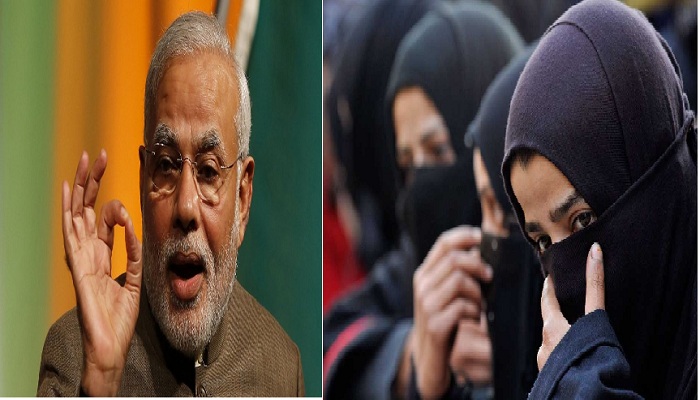 Modi govt to take important decision on 'Triple Talaq' soon
Triple Talaq or instant divorce  is a form of Islamic divorce which has been used by Muslims in India. It allows any Muslim man to legally divorce his wife by stating the word talaq (the Arabic word for "divorce") three times in oral, written, or more recently electronic form.
Modi govt to introduce legislation in the Winter Session of Parliament next month to put an end to instantaneous triple talaq.
In August, the Supreme Court struck down the controversial Islamic practice of instant divorce or 'talaq- e-biddat' as arbitrary and unconstitutional.
Government functionaries, who did not wish to be named, told news agency that the Centre was considering to bring a suitable legislation or amend existing penal provisions, which would make instantaneous triple talaq an offence.
As the law stands today, a victim of 'talaq-e-biddat' would have no option but to approach the police for redressal of her grievance as a Muslim clergy would be of no assistance to her.
Even police are helpless as no action can be taken against the husband in the absence of punitive provisions in the law, they explained.
The ministerial committee has been constituted to frame a law, and the government plans to bring this legislation in the Winter Session of Parliament, the functionaries said.