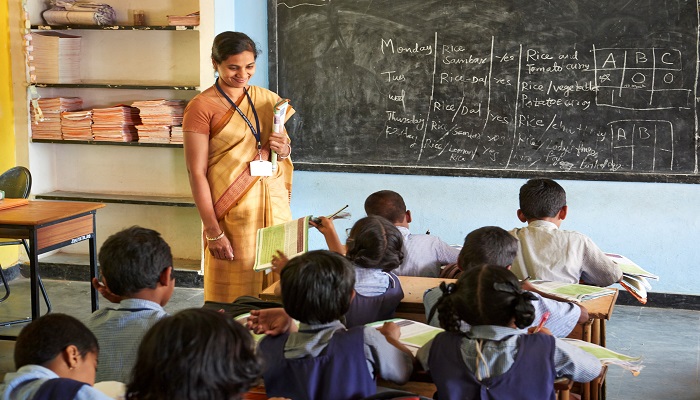 Kerala School has the highest literacy rates but like the rest of India, they are not ready to break the caste barriers. Why Kerala schools have the lowest level of Dalit teachers?
The Kerala government's decision to reserve jobs for the poor among forwarding communities has angered backward class leaders and intellectuals. They have imputed it as a "retrograde measure" and criticized the government for not addressing first the long-standing demand for reserving posts in state-aided educational institutions for Dalit teachers.
Kerala reserves 10% government jobs for Dalits. As a result, 298 of the 2,335 teachers in government-run colleges are Dalit. But privately run educational institutions are not required to follow the reservation policy even though the government pays their teachers salaries as well as grants for maintenance. The state has 238 Arts and Science colleges, of which just 58 are state-owned. Of the rest, 120 are managed by Christian and Muslim organizations and 60 by the Nair Service Society, Sree Nararyana Trust, and the Devaswom Board. While the society represents upper caste Hindu Nairs, the trust represents the backward Hindu Ezhava community. The Board is a government body that manages the state's temples.
A 2016 survey of the National University of Educational Planning and Administration shows that only 27.31% of Kerala's schools are owned by the department of education.
In May 2015, the Kerala High Court directed universities to amend their statutes to ensure reservation for candidates from Scheduled Caste and Scheduled Tribe communities in teaching and non-teaching jobs in all government-aided, non-minority institutions. And in the case, the university grand commission had filed a petition in the court stating that state universities, as well as their affiliated and constituent colleges, should follow the state's reservation policy.
Dalit job seekers have been agitating for the reservation since 2010, organizing under the banner of the Aided Sector Reservation Agitation Committee. OP Raveendran, the committee's convener, alleged that successive governments have not done anything to ensure justice to Dalits.
 It is said that the Dalits are struggling for years for getting Reservation. And the government is not taking any action for their well being. Because of the Dalit Representation is low in educational institutions which lead Indian state to rank. And no one ready address this thing.