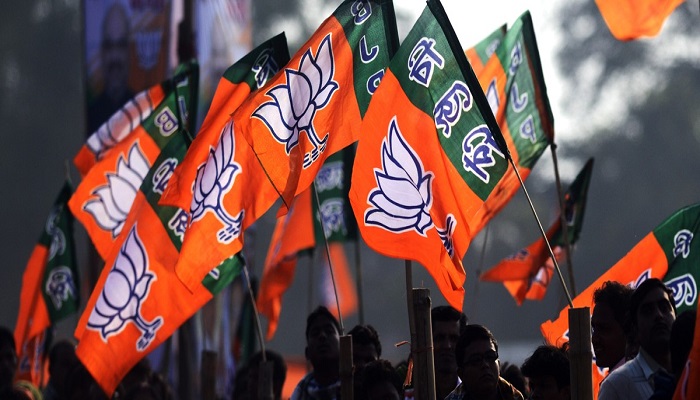 An exit poll conducted by ABP Channel and Zee Voters said that BJP will move advance in major municipal corporations in the state. The BJP is likely to win all the major cities like Ayodhya, Varanasi, Gorakhpur, Agra, and Lucknow.
BJP's most prominent leader was Yogi Adityanath along with party state president Mahendra Nath Pandey. The UP election is the first trial of the seven-month-old Yogi Adityanath government.
Lucknow
According to the ABP News, the party, which holds the Lucknow mayor (women's reservation), will get 40 percent of the votes. Samajwadi Party has 27%, BSP-13% and Congress -18%. Sanvi Bhatia is BJP's mayoral candidate.
Agra
The survey predicts BJP will win in the historic city. The BJP's vote share is 50 percent. In the case of BSP-27% and SP-12%, the Congress party got just 4% votes.
Jhansi
BJP, which secures a mayoral seat in Jhansi, will gain 46% of the votes. The SP also gets 9% and the BSP is 23%.
Allahabad
BJP candidate Abhilasha Gupta will be the mayor of Allahabad in Allahabad.
Ayodhya
BJP will win in Ayodhya, with political significance. The party's vote share is 48%. The Samajwadi Party (32%) and the BSP (12%) get just 2% votes.
Kanpur
In the city, the BJP may get a seat in getting 34 percent of the votes
Gorakhpur
The BJP will also win in Gorakhpur, which is part of the Yogi Adityanath constituency. The BJP is looking for 45% of the votes. BSP is expected to get 11 percent, SP with 22 percent and others 11 percent. The vote share of the Congress will reach 10%.
Varanasi
The BJP will succeed Prime Minister Narendra Modi's Lok Sabha constituency, Varanasi. The party will get 45% of the votes. According to the survey, the SP's 21%, the BSP 14%, the Congress 16% and the others 3%.