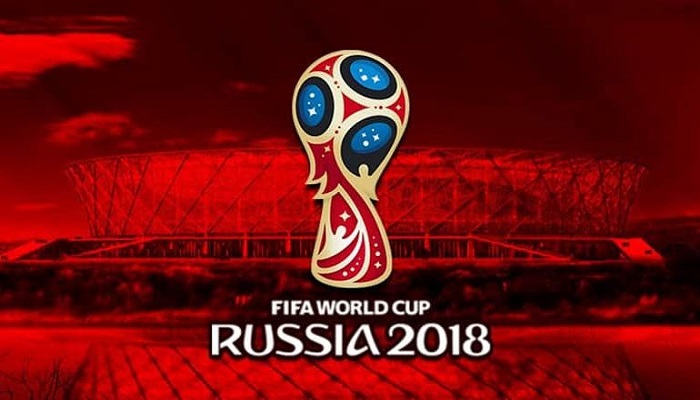 Are you eagerly waiting for the 2018 World Cup? Then let's take a look at the teams that will play against each other.
Russian President Vladimir Putin on December 1 presided over the draw for the event at an elaborate Kremlin ceremony featuring Argentine soccer great Diego Maradona and other soccer notables.
"We will do everything to make it a major sports festival," Putin said, predicting a World Cup of "friendship and fair play, values that do not change with time."
"The most coveted trophy will be won by the team showing the most resilience," Putin said shortly before Russia's opponents were revealed. "I would like to wish success to all the teams and I call upon all loyal fans to come to Russia and enjoy the finals of 2018." The month-long tournament, taking place across 11 host cities from Kaliningrad in the west to Ekaterinburg, 2,500km away in the east, begins on June 14.
 Hosts Russia will kick off next year's World Cup finals versus Saudi Arabia in Moscow and defending champions Germany will start against Mexico after Friday's draw threw up some mouthwatering clashes.
Five-times winners Brazil will face Switzerland in their first Group E match with Costa Rica and Serbia making up one of the tougher-looking of the eight groups.
European champions Portugal will play Iberian neighbors Spain in their first match in Group B, while Argentina was placed in Group D with newcomers Iceland, Croatia, and Nigeria.
England will face the other debut nation Panama in Group G in which Belgium are the top seeds.
Unlike previous laborious draw ceremonies, Friday's event at the State Kremlin Palace was a quick-fire operation.
Fifa World Cup 2018 Group Draw
A: Russia, Uruguay, Egypt, Saudi Arabia
B: Portugal, Spain, Iran, Morocco
C: France, Peru, Denmark, Australia
D: Argentina, Croatia, Iceland, Nigeria
E: Brazil, Switzerland, Costa Rica, Serbia
F: Germany, Mexico, Sweden, Korea Republic
G: Belgium, England, Tunisia, Panama
H: Poland, Colombia, Senegal, Japan
The World Cup draw comes ahead of a December 5 meeting at which the International Olympic Committee (IOC) is expected to decide whether Russian athletes will be barred from the Winter Olympics in February due to allegations of state-sponsored doping.
The official budget for the 2018 World Cup is 678 billion rubles ($11.6 billion), but many analysts believe Moscow has spent far more.