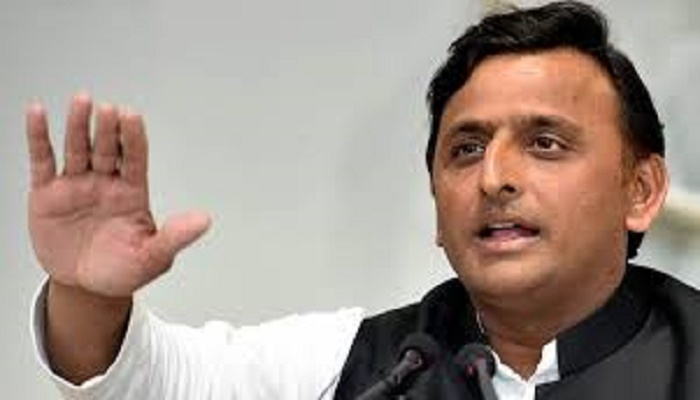 Samajwadi Party chief Akhilesh Yadav on Saturday claimed that the party had performed well only on seats where EVMs were used for polling.Questioning the magnitude of the Bharatiya Janata Party's win in Uttar Pradesh civic body polls.
"BJP has only won 15% seats in ballot paper areas and 46% in EVM areas," Mr. Yadav said on Twitter.
Mr. Yadav did not elaborate or provide data for his claim. However, it could ignite a fresh debate on the allegations by several parties that EVMs are susceptible to tampering and malfunctioning.
Over 500 EVMs out of more than 30,000 deployed in UP civic polls had to be replaced this time.
His comment came a day after the Bharatiya Janata Party swept civic body polls in the state winning 14 out of 16 mayor posts in a four-way contest.
The mayor elections were fought on EVMs entirely while the others used ballot though the actual data is not available.
The BJP also secured 596 out of 1,300 municipal corporation wards, 70 out of 198 Nagar Palika Parishad chairman posts and 100 out of 438 Nagar panchayat chairpersons defeating its political opponents at all levels.
While the Bahujan Samaj Party secured two mayor seats, Aligarh and Meerut, the SP and Congress scored a blank.
The SP, however, secured second position overall as it won 202 corporation wards, 45 Nagar Palika Parishad chairman seats and 83 Nagar panchayat chairman posts.
The independent candidates combined won the highest number of Nagar Panchayat chairman seats, 184 and Nagar Panchayat members, 3875.
While the BJP won 664 Nagar Panchayat members seats, the SP won 453, the BSP 218 andCongress 126.