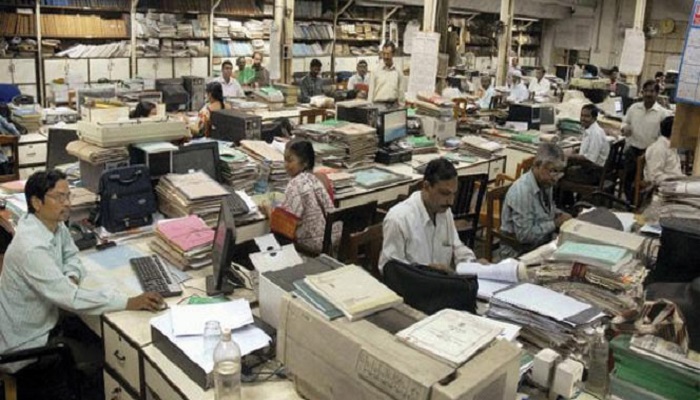 In the official buildings and places of India, the national language-Hindi and the global language-English are spoken. There has been an addition in the Maharashtra offices.
The Maharashtra government on Wednesday issued a directive to all central government departments reiterating that the use of Marathi language, along with English and Hindi, was compulsory. These include departments which provide banking, postal services, telephone, gas, petroleum, rail, and insurance among others.
The directive in this regard was issued by the Marathi Language Department, Government of Maharashtra on Tuesday. As central government offices in the state were not using Marathi, in addition to Hindi and English, the Devendra Fadnavis-led government has now come out with a directive.
In its order, the Maharashtra government said, "Marathi" is the official language of State of Maharashtra under the Maharashtra Official languages Act, 1964 and Amendment Act, 2015 and its jurisdiction is whole of the state. So, as per Tri- language formula of the Central Government, it has been mandatory to use Regional language, i.e. Marathi language along with English and Hindi in all offices and Establishments of the Central Government in the state of Maharashtra and other offices of the Central Government which provides banking, telephone, post, insurance, railway, metro, mono-rail, airline, gas, petroleum, taxation, etc. services to the people in the State of Maharashtra."
Last month, the Raj Thackeray-led Maharashtra Navnirman Sena (MNS) had threatened to agitate against banks in the state if they fail to use Marathi in their daily operations.