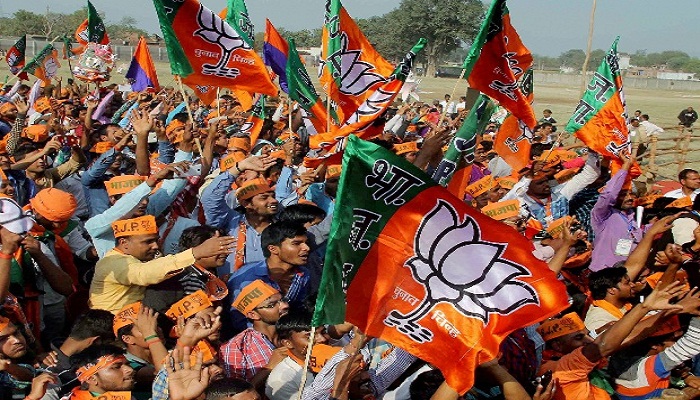 The BJP, which failed to open its account in Tripura in the 2013 Assembly polls, now has six MLAs, with Speaker R C Debnath recognizing the lawmakers, who deserted the TMC, as members of the saffron party, a top official said today.
The six had won on Congress tickets and joined the Trinamool Congress in 2016 before shifting allegiance to the BJP on April 8 this year.
The applications of the six MLAs were scrutinized in accordance with the provisions of 10th schedule of the Constitution, Assembly Secretary B Majumder said.
"Speaker Ramendra Chandra Debnath yesterday concluded that they broke all relations with the Trinamool Congress and joined the BJP and have been recognized as BJP MLAs," Majumder said.
After the development, the CPI(M)-led ruling Left Front has 51 seats, the Congress 3 and the BJP 6 in the 60-member Assembly.
The six MLAs are Sudip Roy Burman, Ashish Kumar Saha, Diba Chandra Hrangkhawl, Biswa Bandhu Sen, Pranjit Singha Roy and Dilip Sarkar.
The BJP criticised the speaker for the "delay" in recognizing them as its MLAs.
"They applied for recognition (as BJP members) in the House on November 8, a few days before the winter session of the Assembly. The speaker said they would be recognized after detailed legal scrutiny, apparently to delay the process," BJP spokesperson Mrinal Kanti Deb said.