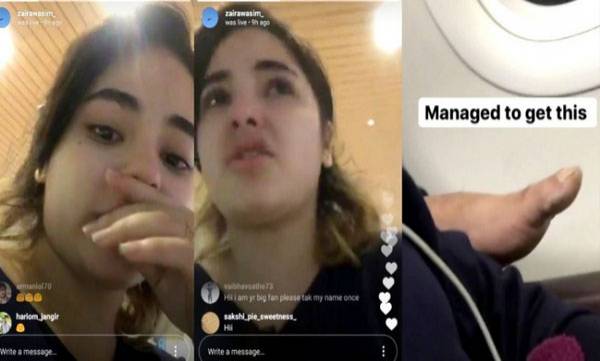 MOLESTATION CASE
Mumbai : The Mumbai police after a lot of thought and detailed discussion have put out a tweet and notice on their official Twitter handle cautioning citizens from forming judgements on the recent alleged sexual molestation act by a passenger on a minor girl actor on a private airlines.
The police has cautioned naysayers and said that they "should refrain from being judgemental. It is the constitutional right of every victim to report sexual abuse."
"Constitutional Right of every victim to report sexual abuse and it is our duty to take cognizance, investigate & facilitate justice. Kindly refrain from being judgmental and #Respect the Right of a Victim of a Sexual Assault," said the tweet. After which, the Mumbai police posted a circular highlighting the constitutional right of citizens. Titled, "Respect The Rights Of A Victim (Minor) Of Alleged Sexual Assault," the police said they had observed in media, especially social media, that people were passing judgements regarding the incident.
"We have observed in the last few days, that much has been written and spoken about the case of alleged molestation of a 17-year-old girl on a Delhi-Mumbai flight on the night of December 9, 2017. Most of the conclusions drawn seem to be without appropriate knowledge of the facts of the case and based on hearsay," read the note.
A police official confirmed the intent of the message being sent due to the senstivity of the matter. "One has to realise the victim is a minor and there is a clear case of POCSO and it is only after over 10-hour detailed investigations that the accused has been arrested," a police official informed Free Press Journal. The case has stood in the courts of law, the official reiterated. "If the case was erroneous or lacked in investigation, it would not have stood in the court," he emphasised.
The police officials held a close door meeting after the various comments made 'unfairly' against the victim, accusing her of using her position as a celebrity. They felt it was a time to tell people to stop casting aspersions on a young girl. "You must be aware, that since the girl is a minor, the case has attracted provisions under the POCSO Act, which imposes certain restrictions on all of us in our discussions on an open platform," the note said.