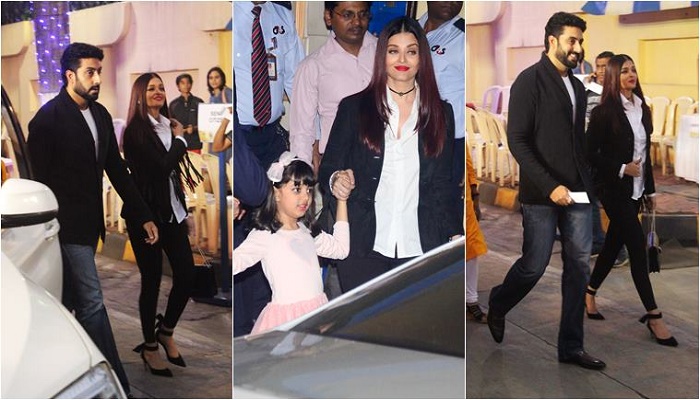 Aaradhya Bachchan may be one shy and not-so-camera-friendly star-kid but the little one is quite a star in her own right. Always accompanied by her superstar mommy Aishwarya Rai Bachchan.
The five-year-old cutie who celebrated her birthday quite recently is making rounds on social media once again and this time its a school performance where the little one looks so gracious, so beautiful. During Annual Day held at the school, Aaradhya showed off her dance moves and she looked quite professional indeed. We are sure her parents are proud of her.
There is no doubt that darling Aaradhya is ruling the social media at the moment. Along with her, there are several other celebrity kids such as Taimur Ali Khan, Shah Rukh Khan's baby AbRam and of course… Karan Johar's munchkins Roohi and Yash!
Here's a look at the videos below!
Aaradhya's surely got the moves! At her Annual Day Function a few minutes ago pic.twitter.com/9Q7wlDKXHB

— Bewitching Bachchans (@TasnimaKTastic) 16 December 2017
Beaming with confidence, Aaradhya's dance moves only prove how she has rightly taken after her gorgeous mother. The Bachchan girl was seen headlining a bunch of girls for the dance performance. The entire act was very much synchronized and ended with Aaradhya taking to the center of the stage. She signs off with a cute step before running away backstage.
Aaradhya's performance was being watched by her parents Abhishek Bachchan and Aishwarya Rai along with her grandmother Jaya Bachchan and Aishwarya Rai's mom too.