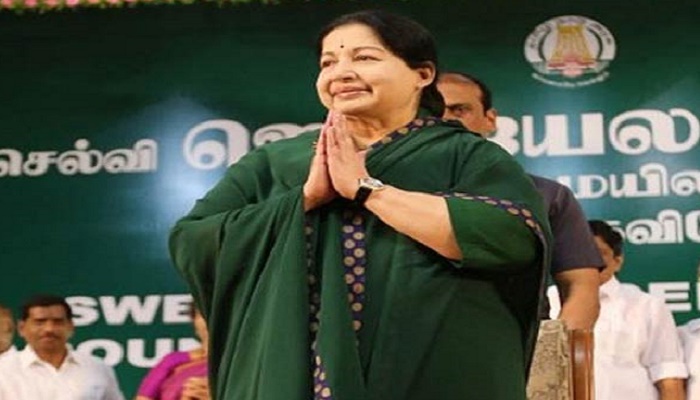 Questions about J Jayalalithaa's hospitalization and death have dominated public discourse in Tamil Nadu for a year. Though the Sasikala family have denied theories that Jayalalithaa was in a coma throughout her hospitalization, they had refused to share a video that had been captured by a family member.
Sasikala's family had claimed that they were not releasing the video out of respect to Jayalalithaa's privacy. But today, TTV Dinakaran faction of AIADMK has released a purported video of former Tamil Nadu Chief Minister J Jayalalithaa. In the video, the former AIADMK supremo is seen holding a glass and drinking from it.
"Many have been asking how the video was shot. This was taken after she was moved from the ICU by VK Sasikala. I have released this video without consulting TTV Dinakaran or Sasikala. The merged AIADMK faction has been raising questions over Jayalalithaa's hospitalization and I wanted to put an end to all conspiracy theories," said MLA S Vetrivel, who released the purported video of the former CM.
Several objections and opinion are going on regarding this video some says it was fake for these reasons.
This video does not show date and time, if it was taken from CCTV it must show the time and date.The beds and devices that appear to be in the hospital are not real. The speculation is that it is not a video of a room of the hospital but from a room in Jayalalithaa's residence, Point's Garden.This is not the video that is being released in the Apollo Hospital.
The video shows the shade of the trees through the window and it is suspicious that it is a goose garden. There were no such trees near the bedroom where the Jayalalithaa had been in the hospital for the Apollo Hospital. It is reported that this could have been taken much earlier.