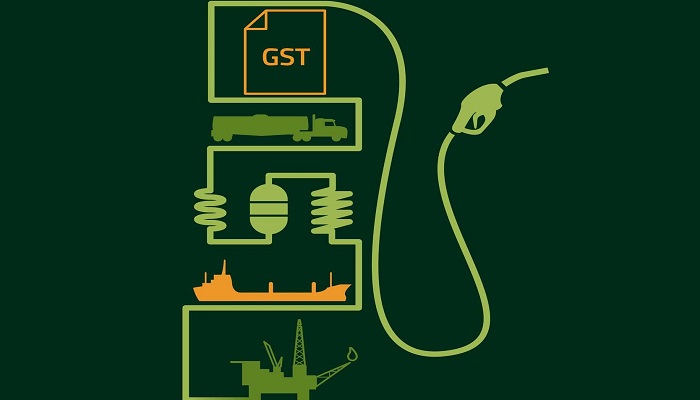 The GST have both raised and reduced the prices of various commodities. But will the pricey petroleum products come under the GST soon?
Speaking in the Rajya Sabha on Tuesday Finance Minister Arun Jaitley said the government wants to bring petroleum and petroleum products under the ambit of GST and is awaiting the states' response to the same. 
"Government is in favor of bringing petroleum products under GST. We would like to await consensus of the states and hope states at some stage sooner or later agree to the consensus," said Jaitley.
At present, different petroleum products are taxed differently across states. Given the huge variance in the value-added tax (VAT) on petroleum products across the states, the petroleum ministry has been advocating for uniformity in taxes.
A case in point being diesel. While the VAT applicable on diesel in Delhi is 16.75%, it is 28.51% in Mumbai.
Experts believe the finance ministry's plan if put in practice, will help bring in uniformity in prices.
"Tax burden on the products will be quantified. Since they are not a part of GST, the adjoining extra cost will help quantify the burden. Prices of these products shall also reach a probable uniformity," said Bipin Sapra, partner-indirect tax at consultancy firm EY.
"Instead of zero ratings, any finite number will have a massive impact on compliances and also call to question some of the existing arrangements in terms of implementation. Idea is to have a rate that won't affect the existing GST chain" added Anish De, partner-infrastructure government, and healthcare, KPMG India.
According to the Petroleum Planning Analysis Cell (PPAC), which works under the ministry of petroleum and natural gas, a total state-wide collection of sales tax on petroleum, oil and lubricant products for 2015-16 amounted to around Rs.1.43 trillion. The total contribution of the petroleum sector to the central exchequer, in 2015-16, was around Rs.2 trillion, including the cess on crude oil, excise duty, and customs duty, among others.
This comes at a time when the National Democratic Alliance government wants to improve the energy access for its citizens. India imported 202.85 million tonnes (MT) of crude oil in 2015-16 for Rs.4.16 trillion, according to PPAC. For 2014-15, India imported 189 MT of crude oil at a cost of Rs.6.87 trillion.
According to BP Global data, India has emerged as the third largest consumer of crude oil with a consumption of 4.2 million barrels per day (mbpd) for the calendar year 2015, after the US (19.39 mbpd) and China (11.96 mbpd). India overtook Japan which consumed 4.15 mbpd.
The finance minister's statement comes at a time when at least one state—Jammu and Kashmir—is considering bringing petroleum under the GST regime. Mint reported on 17 October that the state government is considering bringing petroleum, electricity, real estate and alcohol under GST and may make an announcement to this effect in its upcoming budget.
Devendra Kumar Pant, chief economist and senior director (public finance), India Ratings and Research Pvt. Ltd said the states' revenue dependence on petroleum is too high.
"Petroleum is one of the major components in state revenues. Between FY12-FY17, for all states put together, revenue from taxes on petroleum constituted 16.6% of the states' own tax revenues. That is a sizeable number. If you bring these products under GST, then states will not have any taxation powers left with them," he said, adding that the central government is as highly dependent on petroleum products for revenue.
Chidambaram also tried to corner the government on the retail prices of petroleum, pointing out that despite a fall in crude prices until October 2017, the retail prices had not changed. He added that since October 2017, crude prices have been on the rise.
Jaitley responded that the government was concerned about the rise in petroleum prices. "We did bring down central duties to some extent and have written to the states to bring down state duties. A large part of the taxation on petroleum is the state taxes. I am glad that a number of BJP-ruled states brought down the taxes while UPA (United Progressive Alliance)-ruled states refused to bring the prices down," he said.