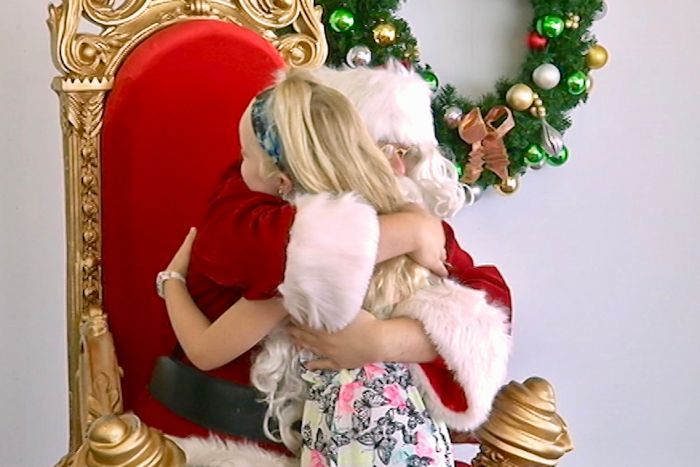 There are hopes sign-language fluent Santas will become more commonplace following a successful meet and greet between deaf children and an Auslan-trained Father Christmas in WA's South West.
"Signing Santa" met with families of deaf and hearing-impaired children in a quiet room at a Bunbury shopping center at the weekend, with some making the two-hour trek from Perth for a face-to-face meeting with the big man in the red suit.
Katrina Payze said her daughter Mahalia, 8, had been looking forward to the visit all year.
"It makes her so happy to see Santa signing," she said.
WA's Deaf Society employs the Auslan trained Santas, and interpreter Adrian Chia said it was still a somewhat rare and unique service.
"In the past, we've had interpreters dress up as elves and come along to assist Santa, but now we're starting to see a demand for Santa signing directly with the children and that connection it creates with the kids is hard to put into words, it's kind of special," he said.
"The feeling that it gives them and the parents involved — we've seen tears, we've seen laughter."
"It really is a valuable emotional experience for those families."
Mr. Chia said communicating through sign language was important to deaf and hard-of-hearing children because many could not read English.