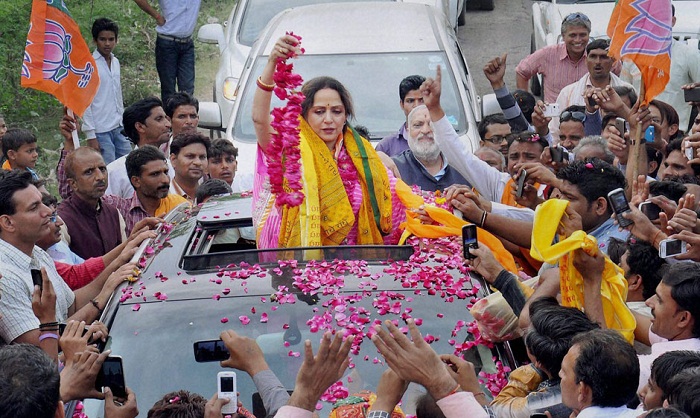 While Mumbai still mourns the death of those lost in the recent tragic fire incident that took place in the compounds of Kamala Mills in Lower Parel, Mumbai, the latest buzz is that BJP MP and actress, Hema Malini holds 'population' responsible for the issue.
The MP had much to say about the incident as also about how the Mumbai police did a good job.
She said, "It's not that the police aren't doing their job. They do a great job. But the population is so high. When Bombay ends, another city should begin. But the city keeps extending," she said to reporters who questioned her about her thoughts on the matter.
At least 14 people were killed and 19 injured in a fire that broke out early morning on Friday, shortly after midnight and most of the casualties were the results of asphyxiation (being deprived of oxygen, which can result in unconsciousness or death or suffocation).
The MP even suggested that each city should have a population limit, thus blaming the population for the cause of the incident. She said, "Each city should have a certain limit on population. After that, they should not be allowed…let them go to another city, the next city."
Many on social media, especially Twitter, have taken offense at what she said, even stating that she has been insensitive about the tragedy. The MP has been trolled by several on the social media platform.