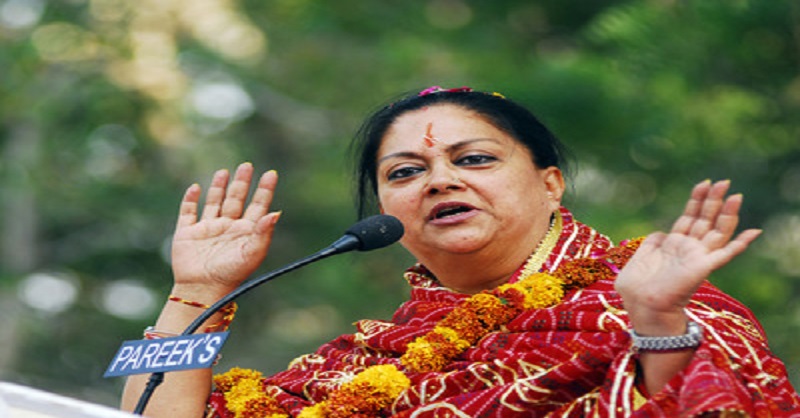 Using the government money meant for the development of the state and the people for personal leads to severe consequences.
The Rajasthan Lokayukta directed chief minister Vasundhara Raje on Tuesday to recover from former tourism minister Bina Kak the Rs 32.73 lakh that she had illegally used from the Rajasthan Tourism Development Corporation (RTDC) coffers for her personal comfort at her official residence when she was a minister from 2008 -13.
The anti-corruption watchdog has also directed the government to initiate disciplinary action against tourism department and RTDC officials who were willing partners in the misuse of corporate money. The Lokayukta has directed that the recovery is made within three months.
The Lokayukta said that as per the directions of Kak when she was tourism minister, RTDC had spent Rs 32.73 lakh between 2008 and 2013 on buying a TV, refrigerator, air-conditioners, furniture, microwave oven, car and other household appliances in violation of the memorandum and articles of association of RTDC agreed upon at a meeting of its board of directors on June 6, 2001.
According to section 96 of the articles of association, RTDC is a registered company under the Companies Act and is obliged to obey only the orders of the governor, not the minister. The Lokayukta said the Controller and Auditor General had pointed out this illegal spending of Rs 32.73 lakh at the instance of the then minister in its report on February 29, 2012, and had recommended that the amount is recovered from the minister.
'Frame policy to curb misuse of power by ministers'
The Lokayukta had taken suo motu cognizance of the case after a report was published in the media on April 9, 2012. An inquiry had found that the then additional chief secretary, tourism, Rakesh Srivastav; RTDC CMD Usha Sharma; Manjit Singh; the then joint secretary in the tourism department, Chandrashekar Mutha; RTDC managing director Vinod Ajmera; and the then financial adviser to RTDC, Alok Mathur, had provided 'personal' facilities to the minister in violation of the rules of the organisation.
The Lokayukta in its report has also asked the government to formulate a clear policy to prevent ministers from treating government undertakings under their departments as milch cows when as ministers they have been provided all facilities free, including a fully furnished official residence, car, etc.