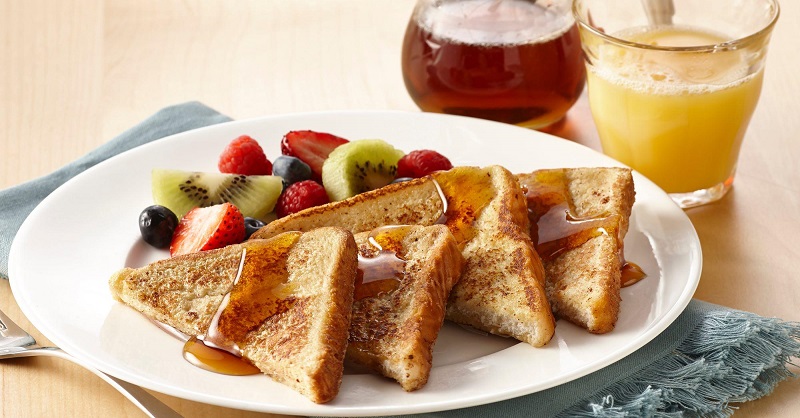 Check out these recipes that are easy to make and will satisfy you on a lazy morning.
5-Minute Multigrain Cereal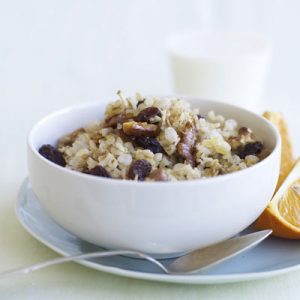 This quick-cooking hot cereal combines the hearty flavors of fiber-rich whole grains, sweet raisins, and antioxidant-laden nuts.
TOTAL TIME: 0:05
PREP: 0:05
LEVEL: Easy
YIELD: 1 serving
SERVES: 1
Ingredients
2 tbsp. quick-cooking barley
2 tbsp. bulgur
2 tbsp. old-fashioned oats
.67 c. water
2 tbsp. raisins
1 pinch ground cinnamon
1 tbsp. chopped walnuts or pecans
Low-fat milk (optional)
Directions
In a microwave-safe 1-quart bowl, combine barley, bulgur, oats, and water. Microwave on High 2 minutes. Stir in raisins and cinnamon; microwave 3 minutes longer. Stir, then top with walnuts. Serve with milk if you like.
https://www.eastcoastdaily.in/2018/01/03/quick-healthy-breakfast-recipes-busy-mornings/
Banana-Berry Smoothie
A little ginger and tart pineapple juice add a kick to this sweet but healthy blend of banana and berries.
LEVEL: Easy
YIELD: 2 servings (about 3 1/4 cups)
Ingredients
1 small banana
6 oz. pineapple juice
½ c. ice
6 oz. blueberries
6 oz. raspberries or blackberries
2 tsp. honey
1 tsp. grated peeled fresh ginger
Directions
In a blender, purée banana, pineapple juice, ice, blueberries, raspberries or blackberries, honey, and ginger until smooth.
Oatmeal Sconuts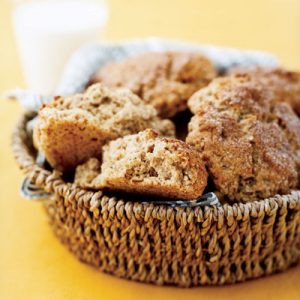 A healthy mix of scones and donuts that will make any fussy child fall in love with it. Pop extras into a plastic bag and freeze for up to a month (to warm, microwave for about 20 seconds).
TOTAL TIME: 0:25
PREP: 0:10
COOK: 0:15
LEVEL: Easy
YIELD: 13 sconuts
Ingredients
2 c. old-fashioned oats
2 c. all-purpose flour
½ c. brown sugar
2½ tsp. baking powder
½ tsp. baking soda
½ tsp. salt
¼ tsp. ground nutmeg
½ c. butter
¾ c. buttermilk
1 large egg
cinnamon-sugar
Directions
Heat oven to 425 degrees F.
In a food processor, combine oats, flour, sugar, baking powder, baking soda, salt, and nutmeg; pulse to blend. Add butter; pulse until coarse crumbs form.
In a cup, beat buttermilk and egg. With processor running, add egg mixture and pulse until a dough forms.
Scoop dough by 1/4 cups onto cookie sheet. Flatten each mound into a 2 1/2-inch round. Sprinkle with cinnamon-sugar. Bake 15 to 17 minutes or until golden on bottoms.