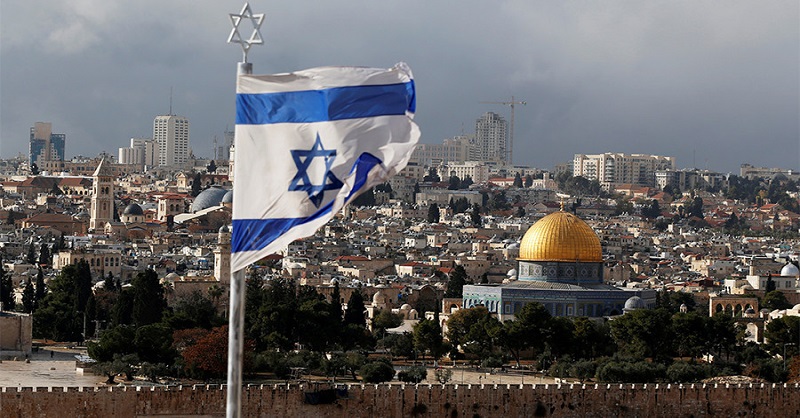 After Trump's declaration of recognizing Jerusalem and moving the US embassy, uproars and backlashes were faced, followed by Trump's own threat to cut financial aid.
Palestinians condemned as blackmail on Wednesday US President Donald Trump's threat to withhold future aid payments over what he called the Palestinians' unwillingness to talk peace with the Israeli regime.
Trump drew praise from a cabinet minister in Israeli Prime Minister Benjamin Netanyahu's right-wing government but a warning from a former Israeli peace negotiator of the dangers of cutting off financial assistance to the Palestinians.
On Twitter on Tuesday, Trump said that Washington gives Palestinians "HUNDRED OF MILLIONS OF DOLLARS a year and get no appreciation or respect. They don't even want to negotiate a long overdue peace treaty with Israel … with the Palestinians no longer willing to talk peace, why should we make any of these massive future payments to them?"
https://www.eastcoastdaily.in/2018/01/03/trump-threatens-palestine/
Hanan Ashrawi, a member of the Palestine Liberation Organisation's executive committee, said in response: "We will not be blackmailed."
Palestinian anger at Trump is already high over his December 6 recognition of occupied Jerusalem as Israel's capital, a declaration that also generated outrage across the Arab world and concern among Washington's Western allies.
Commenting on Trump's tweets, Nabil Abu Rdainah, a spokesman for Palestinian President Mahmoud Abbas, said: "[Occupied] Jerusalem is not for sale, neither for gold nor for silver."
Abu Rdainah said the Palestinians were not opposed to returning to peace talks that collapsed in 2014 but only on the basis of establishing a state of their own along the lines that existed before Israel captured the West Bank, East Jerusalem, and the Gaza Strip in the 1967 war.
"If the United States is keen about peace and about its interests it must abide by that," he said.
Hanan Ashrawi, a senior executive of the Palestine Liberation Organization, said that Palestinians "will not be blackmailed."
Some Israeli officials welcomed Trump's aid cut plan, saying it put due pressure on the Palestinians. But opposition politician Tzipi Livni, a former foreign minister, said it may lead to a humanitarian crisis in Gaza, which would hurt Israel as well.
Earlier the US announced its plan to cut funding to various UN bodies for an alleged anti-Israeli bias and said it would cut aid to nations, which voted for a non-binding UN Assembly resolution, which condemned US recognition of Jerusalem as the Israeli capital.