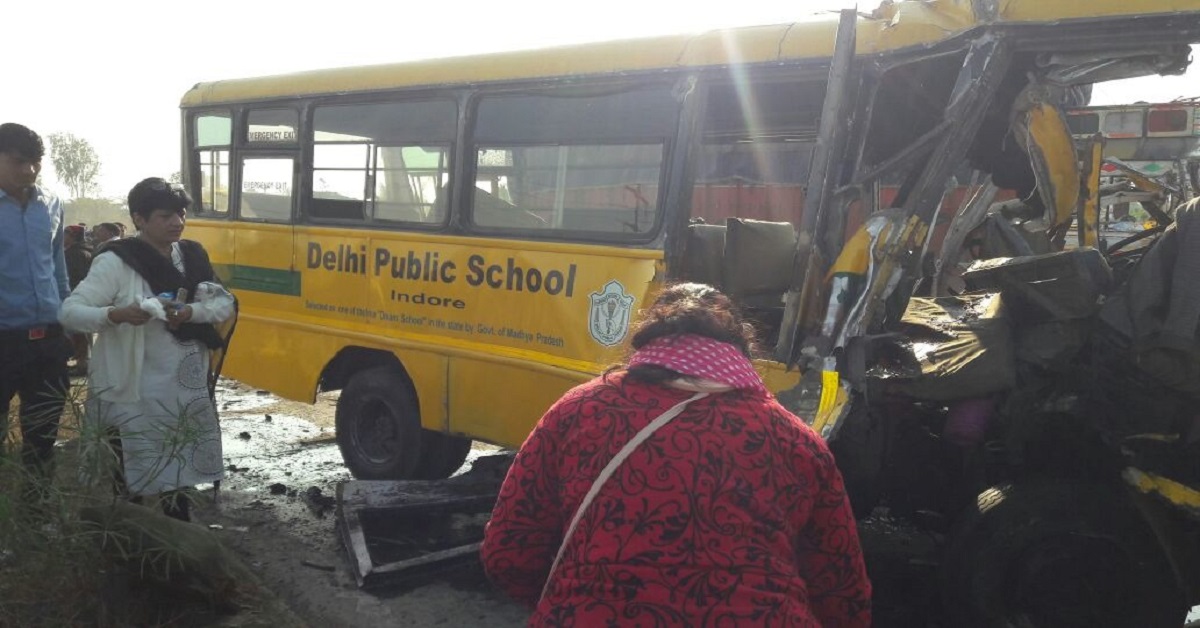 A day after five Delhi Public School (DPS) Indore students died in a road accident, police on Saturday arrested two people in connection with the incident.
The Indore Police on Saturday arrested two people in connection with the road accident here that claimed lives of five children and the bus driver.
District Collector Nishant Warwade had earlier said that a magisterial inquiry was ordered into the incident.
"The responsibility of schools in such cases would be fixed to ensure children's safety in the future. The government has issued guidelines for schools after a school bus accident in Bhopal. We will fix the responsibility on schools to ensure the safety of children," said Warwade 
"We have asked the police for assistance in the matter and for best medical aid to be given to those injured. Also proud that the parents of Kirti Agarwal [one of the students who passed away donated her eyes and skin," he further added.
The incident took place yesterday at the Kanadia Road after a Delhi Public School (DPS) bus collided with a truck.
READ ALSO: School bus collides with truck, 5 students and driver killed
There were total 16 students of whom several suffered severe injuries.
Apart from the deceased, eight children and the conductor were left injured. They were later admitted to a nearby hospital.
Madhya Pradesh Chief Minister Shivraj Singh Chouhan, along with State Home Minister Bhupendra Singh, was informed about the incident after which they ordered an immediate inquiry into the matter.
Chouhan expressed condolences on Twitter saying, "I pray to God for the peace of the innocent children who lost their lives in the road accident in Indore and the power to families to bear this mishappening."