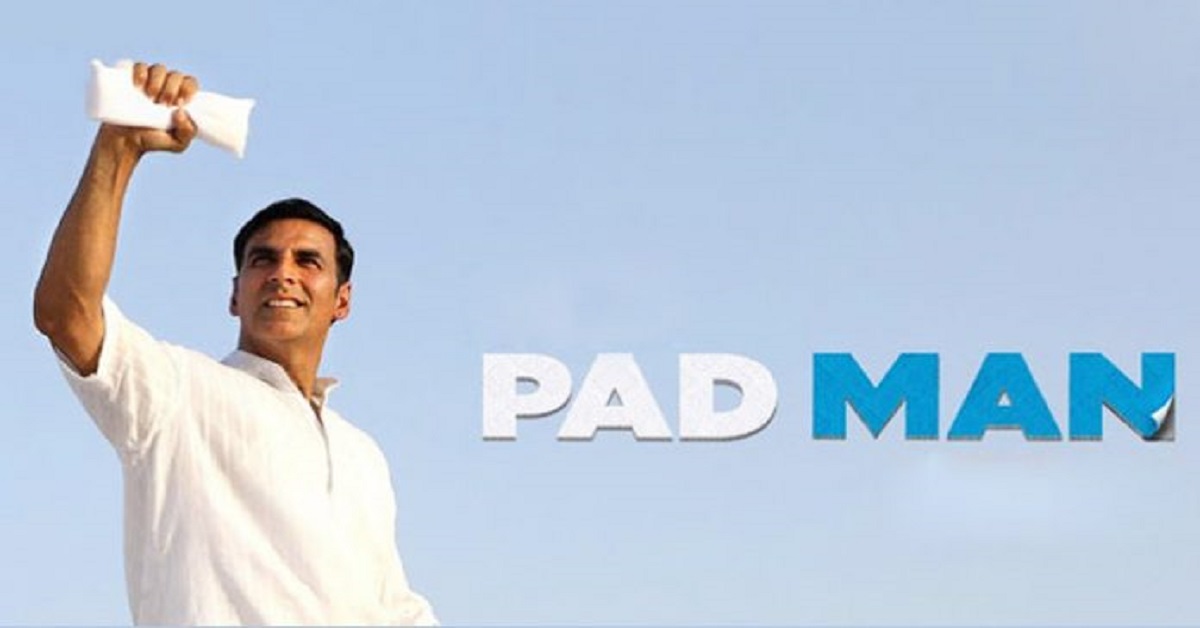 With awards being showered on him for Rustom and Toilet: Ek Prem Katha, 2018 has a lot of spilled-over hype from 2017 to live up to, yet cool as ever, Akshay Kumar promises to begin the year with a revolution, instead of a resolution. 
His Wikipedia page might read Indian born Canadian actor, but he is full desi when it comes to his dedication to cinema. With movies like Airlift, Toilet: Ek Prem Katha and now Pad Man, Akshay Kumar has set a benchmark for Bollywood, by delivering blockbusters with a healthy dash of socio-awareness. What more, he does it with his is signature style comedy, which makes him more affable.
Let's move onto the questions.
What is the highlight, personally for you, when you sign up a film like Pad Man?
Let's just say, that two years ago, I was not as informed about the way the women in India suffer when they have their periods. Frankly, even in my house, I was never asked to run down and buy a sanitary napkin for the ladies of my family. It was never really discussed, I knew about periods, but that's that. Today, I am more informed and, thus, aghast, kya ho raha hai…. Women actually use sawdust, hay, even ash to stop the menstrual flow? It is inhuman, it is sad and it is so wrong that we are not providing basic sanitation for them. We have made the topic such a taboo that yesterday this very educated friend of mine walks up to me and whispers, 'I liked the trailer of P-A-D-M-A-N!' we cannot say the words out loud, how will we ever give our ladies the understanding that they need. I admit – I had never really given this a lot of thought, till this film happened. But today, I want to shake people up and say enough, stop making it such a taboo.
You know, down south, when a girl gets her periods for the first time, it is celebrated. She is given gifts and made to feel like a goddess, whereas most other parts of India, she is not allowed to touch pickle, papad… or even allowed to sleep in her own bed. What kind of thinking is that?
What about your family, did you all speak openly about periods?
No, we didn't for a long time, but if you ask Aarav, he will know all about it, because my wife has ensured that she speaks to him. It is important to educate men about it. With a film like Pad Man, we will have men discussing sanitary pads openly, which will be a big breakthrough. I don't know if it will translate to anything, but even if a fraction of people starts buying napkins for their wives, it will be a great accomplishment for me.
Most people cannot afford it, the row about levying GST on sanitary napkins died out prematurely, but it says a lot about how the things are run in our country.
I say, forget GST, the napkins should be provided free of cost. It is a basic necessity. We spend so much of money on increasing security of our country. Even if we take point one percent of that amount and use it to provide for the needy, it will be a boon. Ek bomb kam khareedo, it will help our nation. We just made a video, stating if the men in India saved the money they spend on cigarettes to buy sanitary pads for their ladies, we would end up saving two lives: that of the man and of the woman. It is a thought, that we hope takes root because most of the anti-smoking campaigns drive the people out of the theatres to the smoking zone.
READ ALSO: Jaw Dropping! Akshay Kumar's first look for his upcoming film
You mentioned somewhere that you met Arunachalam Muruganantham on whose life Pad Man is based, what was that like?
The thought of making a film about him was my wife's idea, turning it into a film was R. Balki's effort, for me I had to only meet the man to understand him, his body language, his thought and his need to go that extra mile. They have actually incorporated some of his speeches into the film.
What struck me most about meeting him was how the man used simple common sense to help his wife through her periods. And he managed to make a machine within Rs 70,000, whereas big industries spend crores to make the same thing. Isn't that amazing? And he did it all out of love, which is heart-warming.
Love is also when wife makes a lovely film with her husband….
She is a very good producer. Really, she has a very clear picture of what she wants, who she wants and how she wants to go about getting to it.
Did you draw any parallels from the Muruganantham's life? His trials, the ridicule that he faced? You were not particularly embraced by the media or the industry when you first started out….
Of course, I was ridiculed, the filmmakers didn't think too much about me and yet, here I am today. Today, if I want to make a film which speaks to me on a human level, I can go ahead and make it. I have a certain standing today, but I haven't forgotten the phase where I was refused suites which my co-actors were given. Today they not only send me cars but even jet planes…
It takes a lot to not give up when the going gets tough. What was the key to your resilience?
Stubbornness! I simply refused to give up on my dreams. And I tell all the lovely ladies out there to do the same. I say, ladies because they are the first to give up everything for their family; their dreams never get the kind of importance, it deserves.