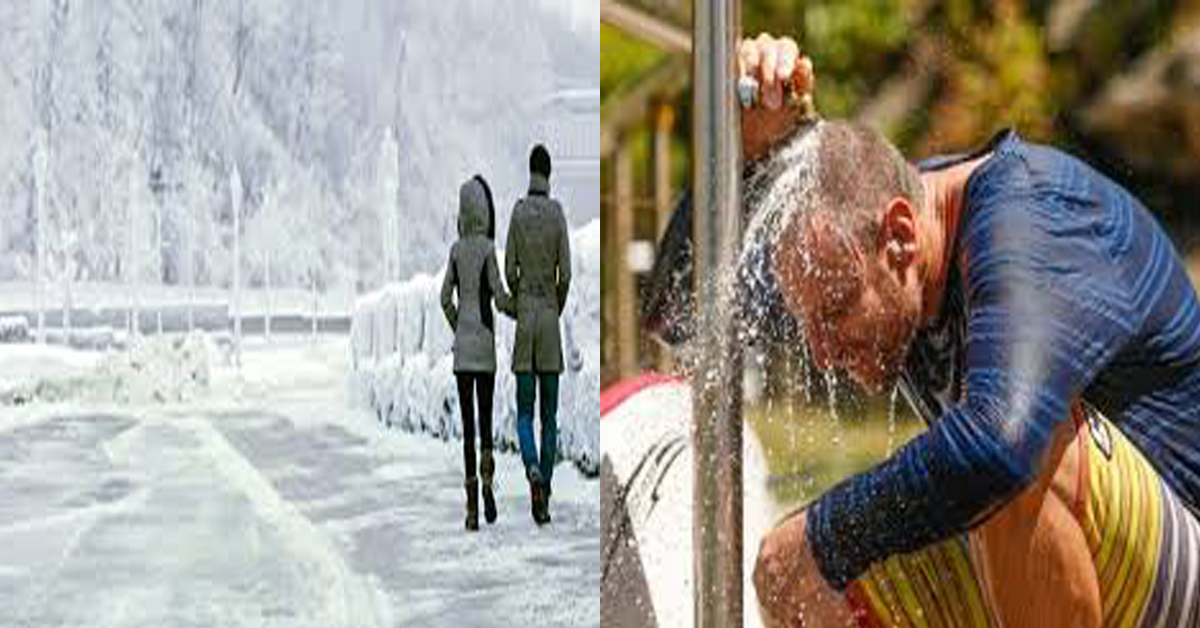 In the northeastern United States, temperatures dipped far into the negatives this week.
The streets of Boston were flooded with icy waters that carried dumpsters away. Cars in nearby Revere, Mass., were nearly buried in frozen floodwaters. Wind chills in parts of New Hampshire could hit 100 degrees below zero.
In Australia, however, it's summer — and a remarkably hot one. So hot that part of a freeway in Victoria on Australia's southeastern coast was "melting." Several hundred miles northeast, in the greater Sydney area, Australians spent Sunday in the most sweltering heat in nearly 80 years.
Such is the extreme weather greeting 2018 from opposite ends of the globe. As winter in the United States brought a historic "bomb cyclone" that unleashed heavy snow and days of bone-chilling winds to the East Coast, summer in Australia, particularly in the south and southeastern parts of the country, is delivering a "catastrophic" heat wave, with record temperatures hovering in the triple digits (Fahrenheit) and fires scorching thousands of acres of dry lands.
The temperature in the Sydney suburb of Penrith reached 47.3 degrees Celsius (117.14 degrees Fahrenheit), just a bit short of surpassing the hottest day on record — 47.8 degrees Celsius (118.04 degrees Fahrenheit) in 1939, according to the Bureau of Meteorology.
Ahead of the heat wave predicted for the weekend, police in Victoria, home to the city of Melbourne, warned drivers Friday that a six-mile stretch of a freeway in the central part of the state has melted. A spokeswoman for VicRoads, which manages Victoria's road systems, told the Australian Broadcasting Corp. that hot weather caused the asphalt to become "soft and sticky" and the road surface to bleed.
Paul Holman, an ambulance commander in Victoria, said that Saturday was "the first extreme heat day of the year," with temperatures climbing above 40 degrees Celsius (104 Fahrenheit). The greater Sydney area seemed to have experienced the brunt of the heat wave, with temperatures surpassing 45 degrees Celsius (113 Fahrenheit) Sunday in some areas.
"This heat is a killer. It's going to be like a blast furnace tomorrow, and you need to adjust what you do," Holman told
"You need to take care. So put off the sporting events, put off the outside events, stay inside." He added
https://www.eastcoastdaily.in/2018/01/08/oil-tanker-burns-32-missing-after-collision/