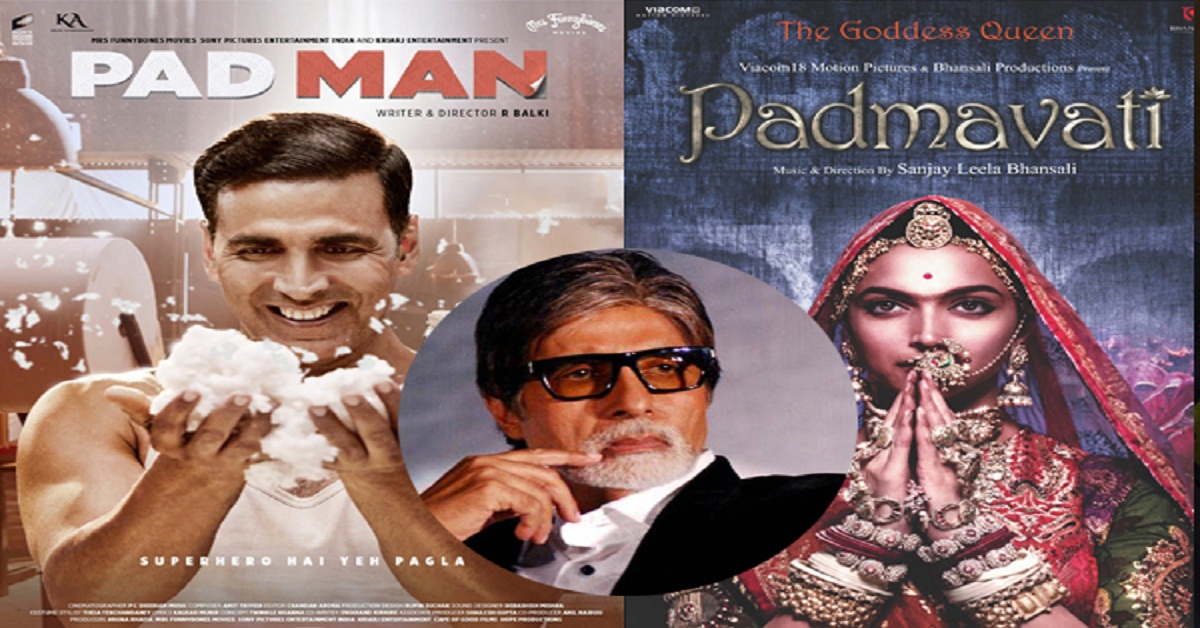 Sanjay Leela Bhansali's controversial 'Padmavat' and R.Balki's 'PadMan' will witness the biggest clash at the box office in a long time. Both the movies with completely different genres and plots will battle it out at the box office to win the audience's hearts. 
While most celebrities have chosen to keep silent towards the big clash, Amitabh Bachchan took to Twitter to post his thoughts on 'Padmvat' V/S 'PadMan'.
He wrote, "T 2526 – 'PADMA' the operative keyword for film release on 26th Jan 2018: PADMAvat & PADMAn .. !!" Well, his reaction quite unique, however, he mentioned the wrong release date.
When asked about this to Akshay Kumar, the actor said at an event, "It is not about competition, it is a very big day, a big week, so all the films can come, both the films can release on that day. Every film has the right to release whenever they want, and I am happy for them."
Sonam Kapoor, who will be seen opposite Akshay in 'PadMan', also expressed her happiness for 'Padmavat's' release.
She said, "Is it really coming? It is not announced officially, isn't it? If it is, it is good. There is a need for competition when it comes to films and high time that the film releases. Good cinema is good cinema. I don't believe in competition.
Our film is very simple and sweet, and honestly, I am just happy that the film is releasing, more than anything else, and I hope the film does well. I am pretty sure that there is no official statement from the production house of the film ('Padmavati') release."