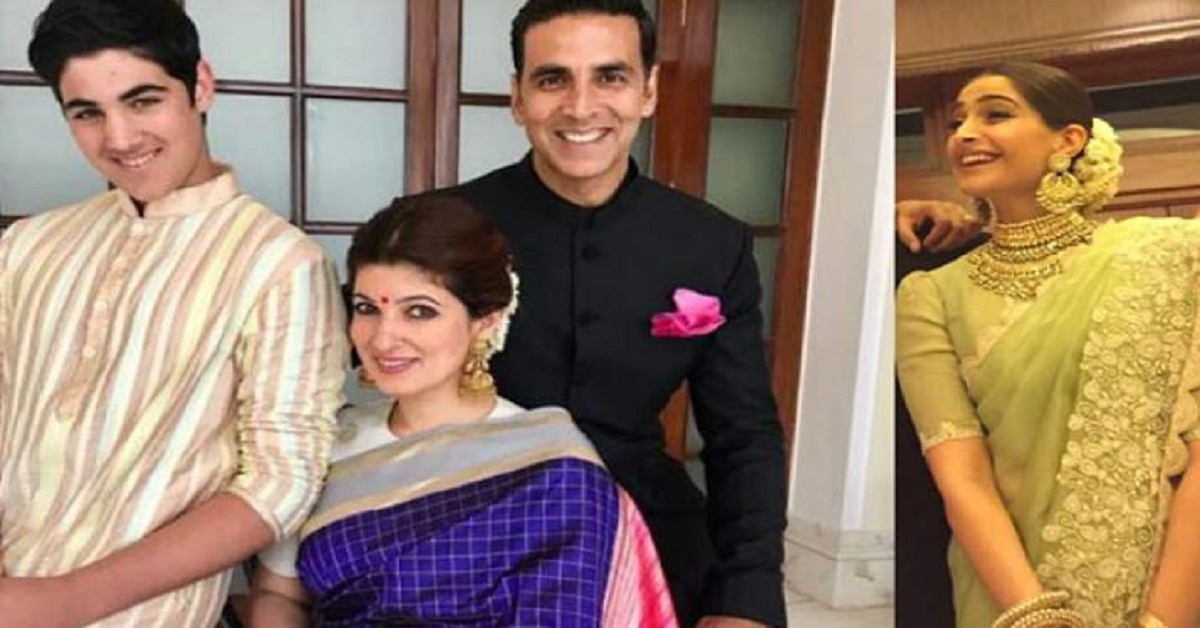 Sonam Kapoor undoubtedly this year is something special for her. Actually, she was busy with the promotion of her upcoming film 'Padman'.
Recently she had a funny secret about Akshay Kumar. As we all know that she is having a good relationship with Akshay and Twinkle Khanna (aka) Tina.
And with a laugh, she reveals a little secret, "Akshay Tina se bohot darte hain (Akshay is scared of Tina)!"
"Actually, I've known Tina for many years. During my interactions with R. Balki (director), Tina would never interfere. There's an etiquette we follow on the sets. He's the captain of the ship and has to take a call. And this is what Tina follows too." she said.
Read also: Hope no film faces protests like 'Padmaavat' says Sonam Kapoor
Sonam is thankful as she belongs to a family with a progressive mindset. "At home, us girls aren't treated any differently than the boys. In fact, after Rhea and me, dad wished to have another girl child when Harshvardhan was expected. Dad was so happy when Rhea was born. We would all get a pocket money of `500, including Harsh. And since I was the oldest kid, I got a whole room to myself, while Rhea and Harsh had to share one."
Sonam is very fond of Rhea. "I have a great bond with her. She takes care of my style statement and works tirelessly to give me the best-designed clothes," she gushes.
She even revealed her experience of her first period too "I would always feel something was wrong with me. I would cry and ask my mom why I hadn't started my period. But she would console me and tell me sometimes girls get it late. But I was so happy and relieved when I did get it,".
Read also: Sonam urges fans to give her privacy