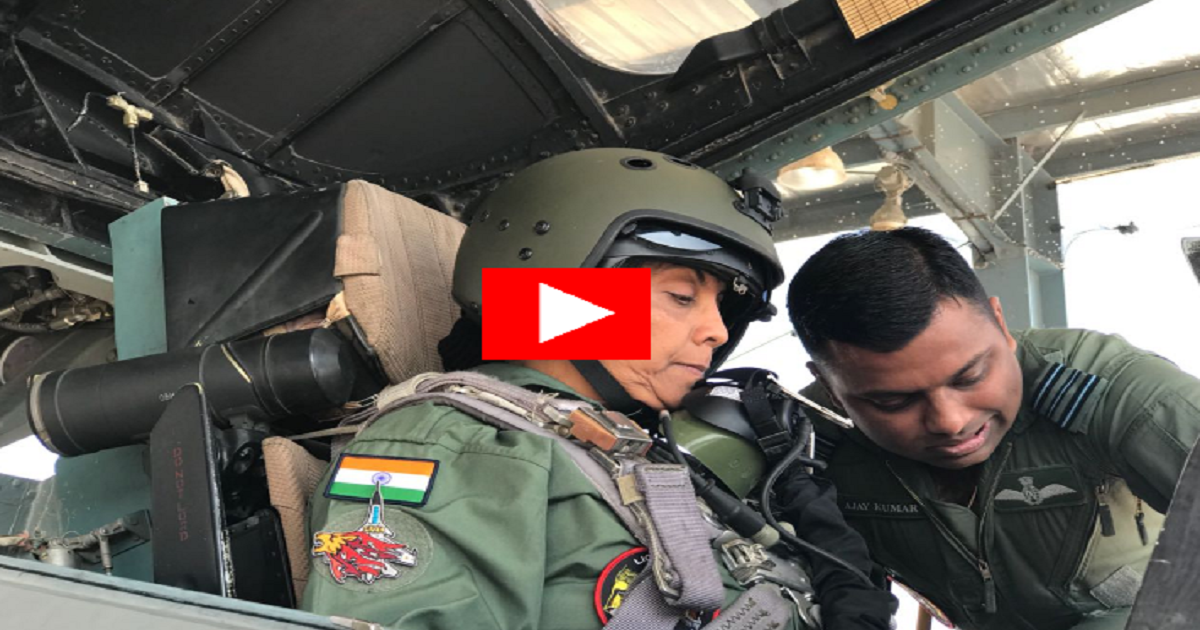 Defence Minister Nirmala Sitharaman flies in Sukhoi-30 Jet – Watch Video
Defence Minister Nirmala Sitharaman on Wednesday flew in Indian fighter plane Sukhoi-30 MKI in a sortie. Her twitter handle shared the video of her taking off in the fighter jet sitting behind the pilot.
Talking to reporters after the 45-minute flight, Sitharaman described the sortie as an "eye-opening" experience. "Very proud and thankful that I've gone through this experience because it actually tells me with what rigor, practice, what level of readiness and how quickly defence personnel have to respond to situations. It was eye-opening and memorable," Sitharaman said.
Sitharaman, who is the first full-time female Defence Minister of India, took off aboard the two-seater twin-engine Sukhoi Su-30 MKI from an air base in Jodhpur.
This is not the first time that she has taken first-hand stock of the preparedness of the Indian armed forces. The Defence Minister's Sukhoi sortie is latest in her continued effort to gauge and review the operational preparedness and combat capabilities of the armed forces.
Sukhoi Su-30 MKI is the advanced version of the Russian Sukhoi Su-30. It is an aircraft which can carry nuclear payload. With its range, it can penetrate deep in enemy territory. It is a twin-jet multirole air superiority fighter developed by Russia's Sukhoi and built under licence by India's Hindustan Aeronautics Limited (HAL) for the Indian Air Force (IAF). A variant of the Sukhoi Su-30, it is a heavy, all-weather, long-range fighter.