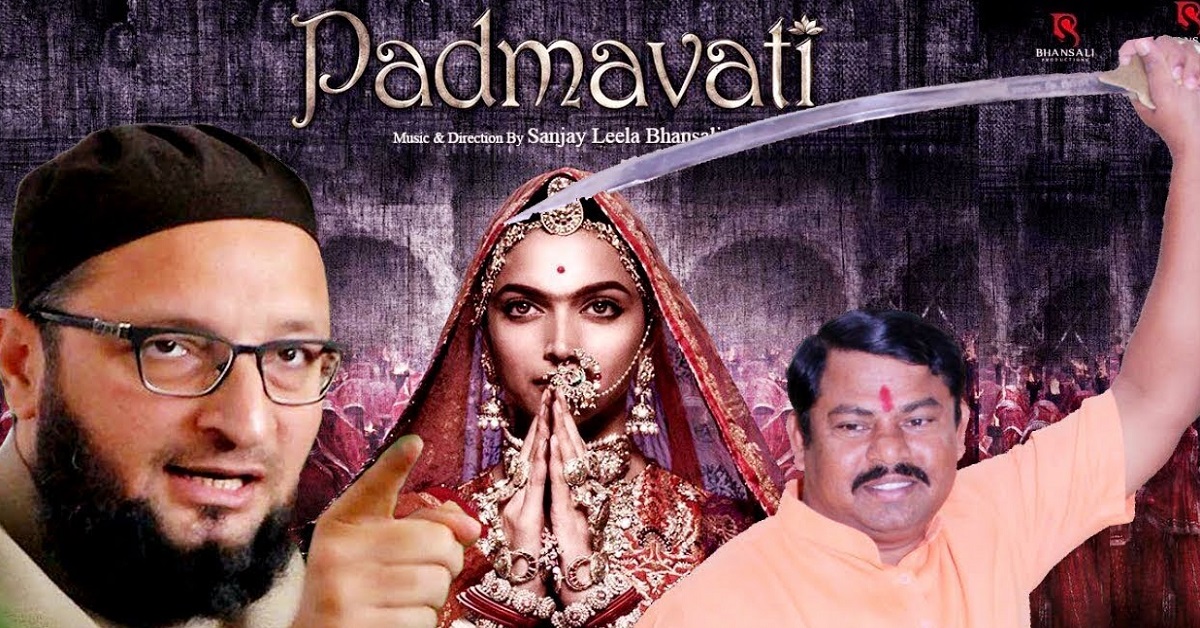 All India Majlis-e-Ittehadul Muslimeen (AIMIM) president Asaduddin Owaisi on Friday called the controversy-hit Bollywood film 'Padmaavat' as 'rubbish and asked Muslims to not waste their time watching it.
Owaisi was addressing a public meeting in Warangal district when he said, "Don't go. God has not created you to watch a two-hour film. Mr (Narendra) Modi has formed a 12- member committee for that film.
Also Read: Padmaavat Row continues, Karni Sena vandalized theater before the release of film
Take out what you can but nobody was consulted when the law to end triple talaq was being made against us." He added, "The film (Padmaavat) is 'bakwas' (rubbish) and bad. The Muslim community has to learn from Rajputs, who are united in not letting the film release."
On Thursday, the Supreme Court cleared the decks for the all-India release of "Padmaavat" on January 25 and stayed notifications and orders issued by Rajasthan and Gujarat prohibiting exhibition of the film in their states.
Early today, the top court refused to admit a plea which claimed that the Censor Board certificate issued to historical drama Padmaavat was illegal.