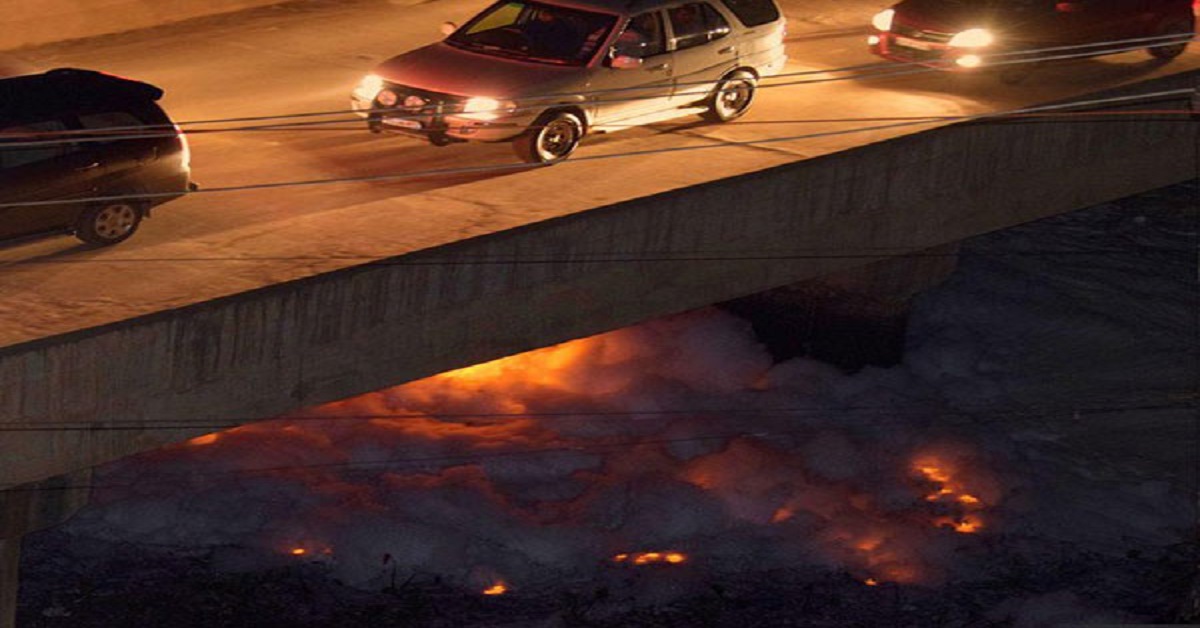 The Bellandur lake in Bengaluru has been on fire for more than ten hours, but the fire department has been unable to douse the fire.
More than four huge columns of fire could be seen in the evening, even as 50 firefighters and 12 fire engines were on the job.
On Friday, the water on the Yemlur side of the Bellandur lake was up in flames, and by evening spread to other parts of the lake.
Officials at the Sarjapur Fire Station refused to divulge information on how many fire engineers or personnel are on the ground and only said that the "situation is serious".
Also Read: Mumbai fire reports: yet another incident in Lower Parel
Dr. Vasanti Kumara, Joint Commissioner of BBMP Mahadevapura zone said that the presence of grass has escalated the flames.
"The fire is raging now. We are on the job, has not led to anything. The situation is extremely grim. Wind directions changing too. But there is no reason to panic," firemen at the spot said.
At 3 pm, Karnataka Lake Conservation and Development Authority Seema Garg told TNM that the situation was under control. But that was evidently incorrect as by 8.00 pm the fire was still spreading.