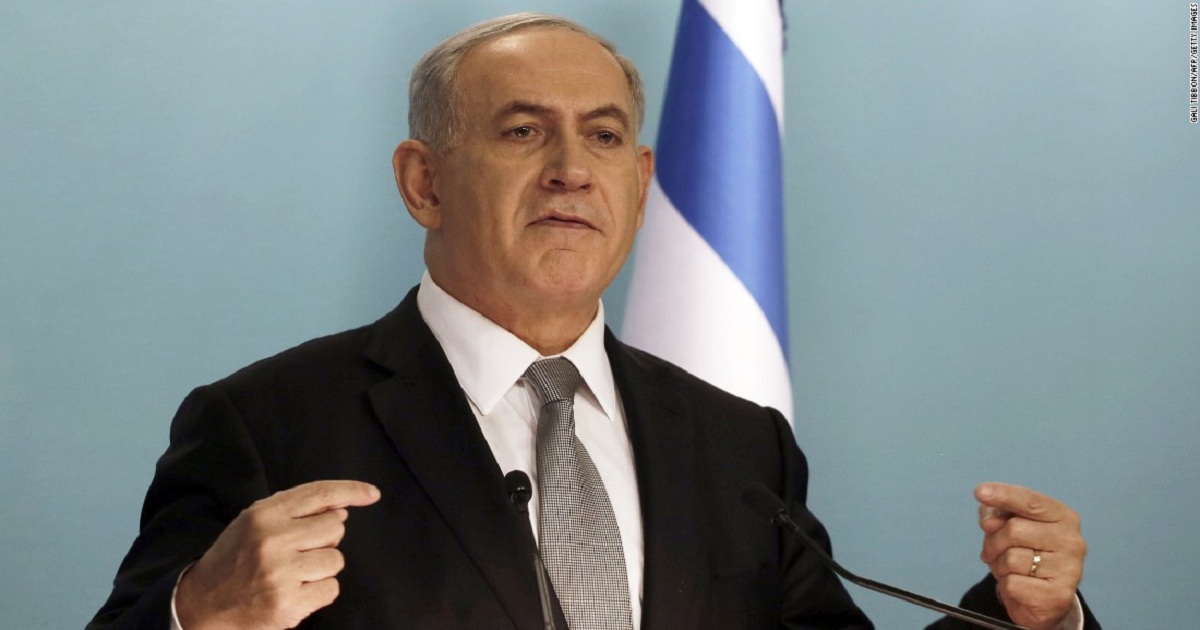 Something proud to be heard from rulers of any country by its people: Here Netanyahu about Israel says it
Israeli Prime Minister Benjamin Netanyahu on Thursday said countries such as Switzerland, Singapore and the United States, which are ahead of Israel in the World Bank's competitive index rankings make him lose sleep and not countries like Syria or Iran.
"It is Switzerland that makes me lose sleep, Singapore makes me lose sleep, the US makes me lose sleep. Why? Because they are in the 15 countries that rank higher than Israel in the economic world's competitive index," said Netanyahu who spoke at the India-Israel Business Summit in Mumbai.
Netanyahu said that while his administration's measures have ensured Israel climbing 12 spots to be 15th on the World Bank's competitive index rankings, the country is aiming to break into the top 10 in terms of competitiveness globally.
Also Read : Israeli PM Netanyahu's son caught on tape inside strip club: Leading to political fallout
"These countries who are ahead of us did not do anything wrong, they did a lot of things right. So, I am putting them on watch, Israel is on their tail," said Netanyahu.
The Israeli PM said his country's partnership with India is "made in heaven" and rests on shared values of love for humanity, democracy and freedom. "We are the two oldest cultures on earth. We are democracies, we share our love for freedom, and we share our love for humanity. We are truly your partners. This is a partnership made in heaven," said Netanyahu, asking Indian businesses to invest in Israel.
On the last day of his India visit on Thursday, Netanyahu also met some of the top chief executives of Indian companies including Anand Mahindra, Uday Kotak, Rahul Bajaj, Chanda Kochhar, Ashok Hinduja, Atul Punj, Harsh Goenka and Dilip Sanghvi.
Netanyahu in his opening remarks to the chief executives stressed on the need for innovation and mutual economic co-operation between the two countries. "This is very very crucial today for you and your Israeli counterparts to meet up because the future belongs to those who innovate. We in Israel are seizing the future, you in India are seizing the future. Together, you will get there a lot quicker and also get a lot further. Innovation doesn't happen by itself. Some of it does. But It can be nurtured, it can encouraged, it also can be discouraged. The job of governments like that of Prime Minister Modi and my own government is to facilitate your competitive advantages and ability to innovate," said Netanyahu.
Netanyahu at the business summit said there is a similarity between how he changed the landscape in Israel after inheriting an economy with trouble on multiple fronts, and the way Prime Minister Modi is working in India. "When I spoke to Prime Minister Modi, I saw he was doing exactly that (what I did). He is up to the task, he understands innovation, the need to simplify," said Netanyahu.
Netanyahu said excessive regulations are "barriers to competition" and empowering private enterprise, is the key for instant growth. The private sector does the heavy lifting in the economy and the only way to empower it is through "lower, simple and easy taxes", he said. "We have to bring the talents of Indians and Israelis together," Netanyahu said, referring to efforts on getting a direct flight link between India and Israel.