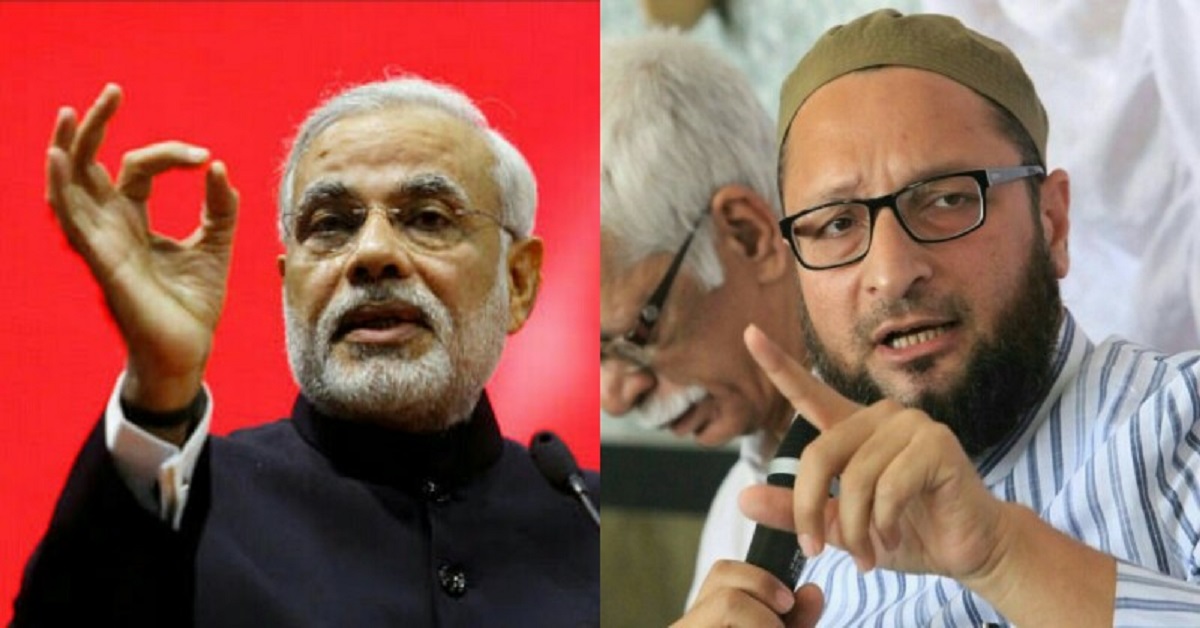 AIMIM chief Asaduddin Owaisi hit out at Prime Minister Narendra Modi and the BJP-led Union government on Tuesday and appealed for unity among Muslims to protect shariat.
Owaisi said, "BJP wants to make this country Muslim-mukt Bharat and RSS wants Dalit-mukt Bharat. Muslims and Dalit need to wake up and fight against Hindutva ideology.Questioning the need to criminalise triple talaq, Owaisi asked, "In past also, laws could never end social evil. This law says marriage does not end but husband goes to jail for 3 years. The law is nothing but to send Muslim men to jail and leave Muslim women on roads. It's not about giving justice to women but targeting shariat."
Also, read: AIMIM President Owaisi called `Padmaavat' rubbish and warns Muslims from watching 
"What I saw in Lok Sabha, I felt December 6 (Babri masjid) was happening in front of my eyes. I felt the same pain that day," he added."Their rani was shown in bad light. Four percent Rajputs stood up and said will not allow to run the movie (Padmaavat). They said will burn theatre, cut actor's nose, behead director, but will not allow movie to release. They are 4 percent, we are 14 percent. They have got their way through, we are still helpless", he said.
"For a film, PM Modi appointed a 12-member committee to review its content. But for triple talaq bill nobody was called to review. The Rajputs have shown us the mirror. This is their rage, their strength, despite changing the name, they are still not allowing film release. What are we doing to save shariat? Owaisi said.