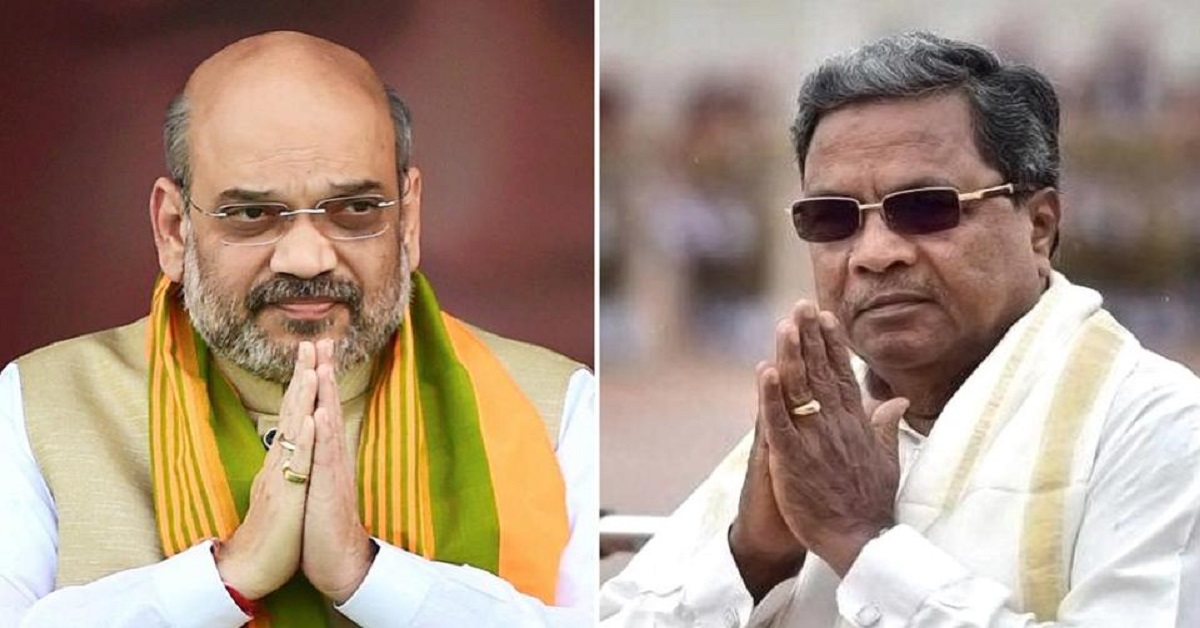 Karnataka is going to the booth this year and before the election, the war of words has already started. In a recent tweet by Karnataka Chief Minister Siddaramaiah gave a stinging reply to Amit Shah through Twitter by calling him an "ex-jailbird".
It was only recently that Amit Shah called Karnataka Chief minister's rule means "corruption".
Siddaramaiah govt has crossed all limits of corruption. In Karnataka, Siddaramaiah and corruption are synonyms. Siddaramaiah means corruption and corruption means Siddaramaiah. pic.twitter.com/2djhWuXmxe

— Amit Shah (@AmitShah) January 25, 2018
The Karnataka CM wasn't going to take Shah's comment about his alleged corruption lightly, so he drew attention to the fact that he thought it was rich that he's being accused by someone who's actually been in jail.
Siddaramaiah tweeted,
Says an ex-jail bird who chose another former jail bird to be his party's CM candidate for our Karnataka election.

Can he present facts about the so called corruption charges against me or my Govt?

Just telling lies wont help. People will not believe his #jumlas https://t.co/R1OW6FiipB

— Siddaramaiah (@siddaramaiah) January 26, 2018
Also read: Karnataka elections campaign: which political party has the bigger fanfare?
Karnataka CM's tweet was not only directed to Amit Shah but also BJP's Karnataka CM candidate BS Yeddyurappa who was arrested and jailed for allegedly denotifying land in and around Bangalore illegally, for monetary gains. He was acquitted in 2016.
Amit Shah was jailed in 2010 for the alleged fake encounter of Sohrabuddin Sheikh. Both Yeddyurappa and Amit Shah were later acquitted of their respective cases.
Shah's 45-minute speech at Mysuru came on a day when the state witnessed a bandh over the Mahadayi water sharing issue.