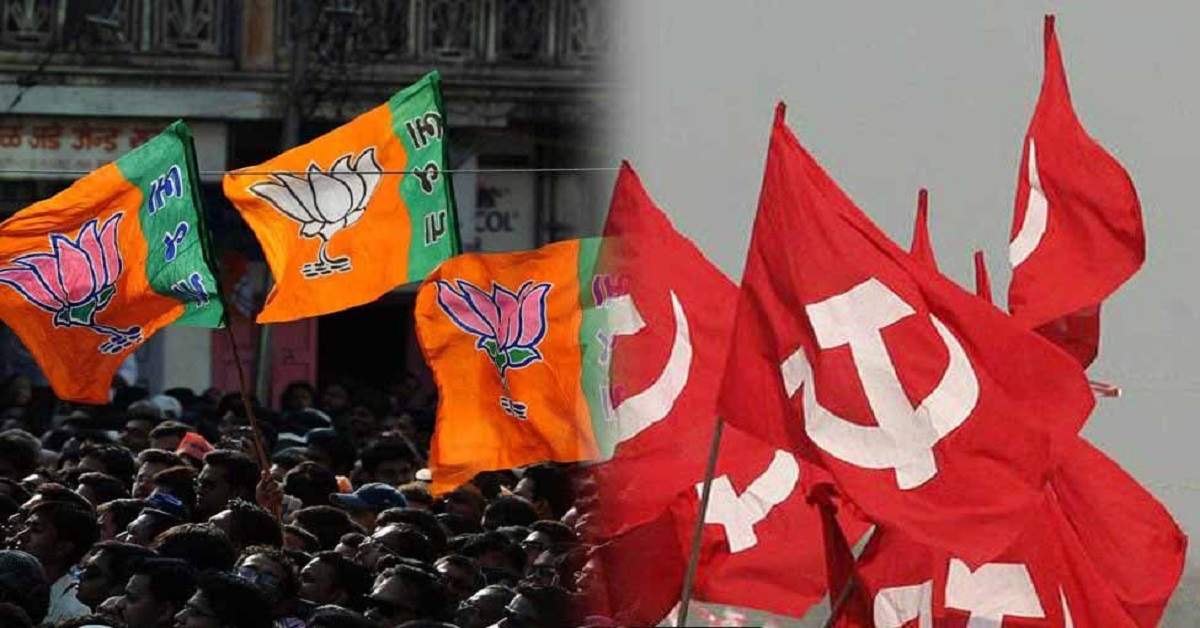 BJP is going to their fullest in order to wrest Tripura from Communist Party of India Marxist. In a step towards it, BJP announced its decision to contest 51 of the 60 Assembly seats in Tripura, leaving nine seats for its new partner, the Indigenous People's Front of Tripura (IPFT).
The poll is going to take place on February 18 the result of which will come out in March 3.
Announcing the names of BJP candidates, Union Health Minister J P Nadda said the party has decided to concentrate on the state as it has been under the Left Front's rule since 1993, the last 20 years under Chief Minister Manik Sarkar.
A thing of controversy regarding IPFT is that they want to carve a state out of Tripura to which Assam minister and Northeast Democratic Alliance (NEDA) chairman Himanta Biswa Sarma said the BJP would address only the socio-economic, cultural and linguistic issues of tribals in the state.
Also, read: After Shiv Sena, Yet another alliance partner signals break up with BJP
"The BJP and IPFT would issue a joint statement on January 28 which will explain for itself. We forcefully stand for a united Tripura," he asserted.
CPIM which has been ruling the state for last 20 years have won 49, 46 and 38 seats in the last 3 elections. Though Congress had to contend with just 10 seats there is only a small difference in voting percentage.
While Left front got 48% in last election Congress got 38% votes. BJP would try to tap into this Congress votes.