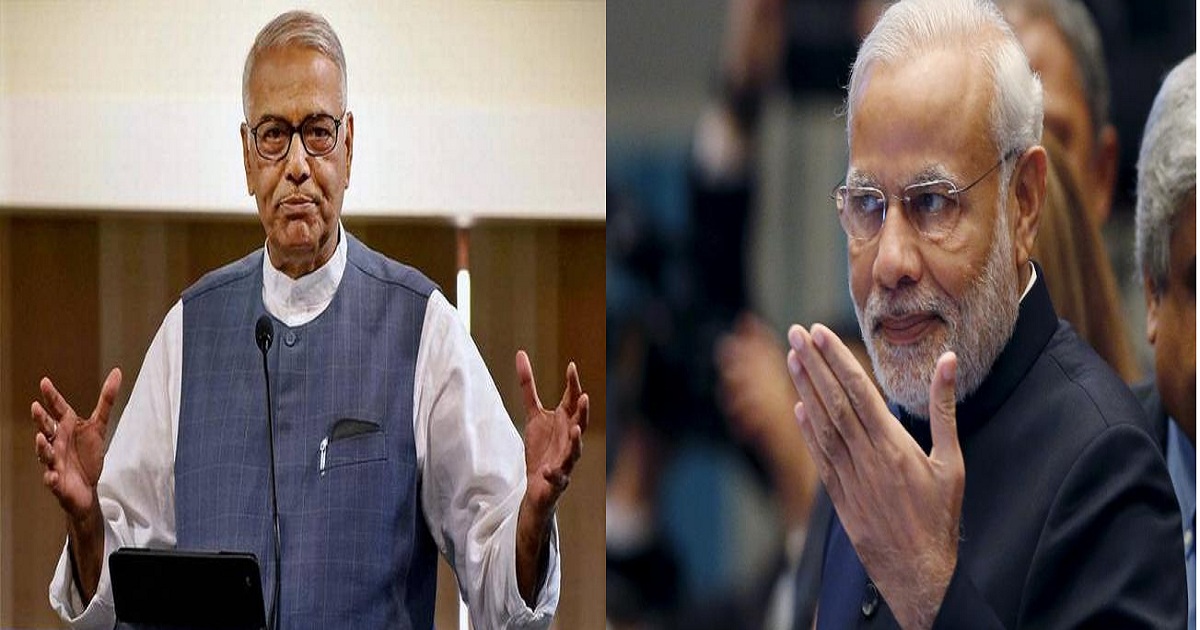 Yashwant Sinha launches political action group to counter Modi Govt
After months of snapping at the BJP, a disgruntled Yashwant Sinha today launched a political platform, joined by a number of politicians led by BJP MP Shatrughan Sinha.
The new political platform 'Rashtra Manch' seeks to take the Centre on and would start a movement against its policies, former Union finance minister Yashwant Sinha said.
Shatrughan Sinha said he had joined the platform because he had not been given a forum in his party for expressing his views, but added that his decision to back the front should not be seen as an anti-party activity as it was in national interest.
Trinamool Congress MP Dinesh Trivedi, Congress MP Renuka Chowdhury, NCP MP Majeed Memon, Aam Aadmi Party MP Sanjay Singh, former Gujarat chief minister Suresh Mehta and JD(U) leader Pavan Varma were among those who attended the event marking the launch of the front.
RLD leader Jayant Chaudhary and former Union ministers Som Pal and Harmohan Dhawan were also present.
Yashwant Sinha likened the present situation to that which prevailed 70 years ago when Mahatma Gandhi was assassinated, on this day, and said democracy and its institutions were under attack.
He claimed that the Narendra Modi government had reduced farmers to "the status of beggars" and accused it of presenting "made to order" statistics to suit its interests.
The senior leader, however, claimed that the 'Rashtra Manch' would be a non-party political action group, and insisted that it was not against any party but would work to highlight national issues.
"It is not an organisation but a national movement," he said, hitting out at the government's economic and foreign policies.
Also Read : Modi showers praise on Sunny Deol in Parliament
"Everybody in the BJP is living in fear. We are not," he said.
Dialogue and debate in the country had become "coarse, one-sided and dangerous", he added.
"It seems mob has the job of giving justice," he claimed.
The first leg of the Budget Session of Parliament would effectively have only four working days, something that was unprecedented, he said.
Taking up farmers' issues would be the top priority of his organisation, said the 80-year-old leader, who had held the finance and external affairs portfolios in the first NDA government.
Yashwant Sinha has publicly criticised the Modi government's economic policies and style of functioning.