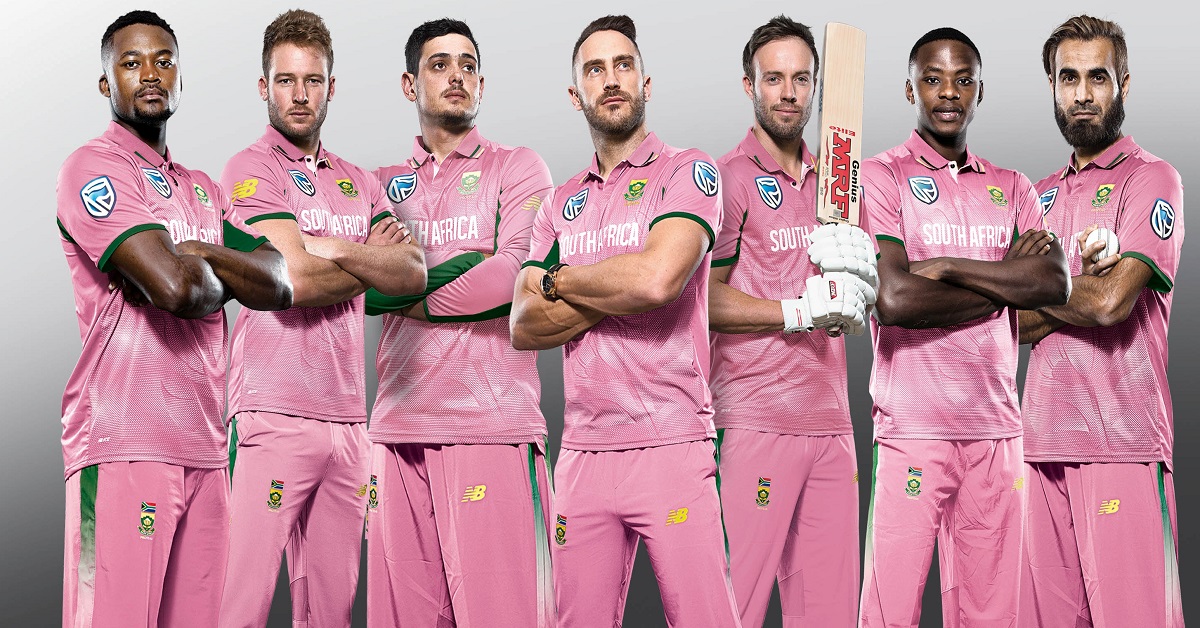 India lost to South Africa in the Test series but are way ahead of the hosts in the ODI series as they have already won 3 out of six ODI's and if they win the fourth ODI which is slated to take place on Wanderers, Johannesburg then India will create a new history.The one thing that has drawn everyone's attention is that this ODI has been labelled as 'Pink ODI.'
South African players will be seen wearing their Pink outfit in this match which will be played on February 10 to create awareness about the Breast Cancer which is taking the lives of millions of women every Year. South African Cricket board and the team is doing their bit to create awareness and also to raise funds for Breast Cancer Clinic at the Charlotte Maxeke Johannesburg Academic Hospital. The organizers are hoping to raise more than Rand 1 million.For this purpose, they have also created hashtag '#PitchUpInPink'.
Also, read: Indian Cricketer Virat Kohli and actress Anushka Sharma will be celebrating Valentine's Day 2018
This pink tradition is a big part of South African cricket who have not lost a single match while adorning this Pink Dres. In fact, A BG Devillers fastest century in ODI cricket while playing in the pink dress.
This tradition of 'pink phenomenon' was started by former Australian speedster Glenn McGrath who lost his wife Jane McGrath to breast cancer. Now every now every year during New Year's Test at Sydney, the third day of the match is called 'Jane McGrath' day.