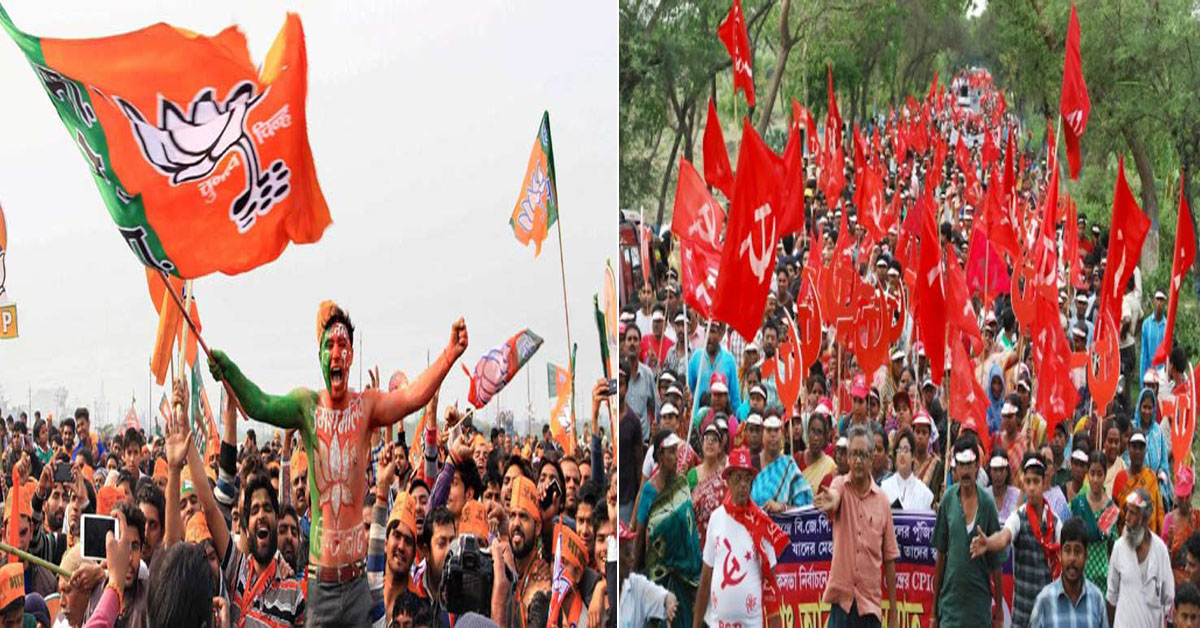 Bharatiya Janata Party is doing everything to win power in the communist-ruled Tripura. In a step towards it, on Sunday Finance minister Arun Jaitley released the vision document for the state.It was declared by the Finance minister that vision document will be released on February 12.
On the occasion, Assam Minister and BJP in-charge of Tripura elections Himanta Biswa Sarma had said.that implementing the Seventh Central Pay Commission in the state will be the major aim of the BJP-IPFT alliance.
"If the CPC is to be implemented for the state government employees, support of Jaitleyji is paramount. The 'Vision Document' is superior to the traditional poll manifesto."He said.
It is not the first time that BJP is releasing a 'vision document' before an election. Even before the Assam and Manipur election too they released similar vision documents.
Sarma hinted at absorbing 10,323 government teachers, facing axe, within the framework of the law and hiking of minimum wage up to Rs 300. Though the high court in the state asked to axe these jobs and supreme court upheld it due to some indiscretion. But later due to the request of the state government, these jobs were extended up to June this year by the apex court.
Also read: Tripura would be the most crucial for the BJP: Ram Madhav
Tripura is a Communist Stronghold of CPI(M), where they have been in power for last 25 years. For the last 19 years, Manik Sarkar is the chief minister of the state and is trying to extend the winning run of CPI(M) in the state this time too.
Out of the 60 member assembly, CPI(M) has 50 MLA's while CPI has 1. Rest was shared between Trinamool Congress and Congress. But later 6 Congress MLA's joined BJP and thus they opened an account in Tripura. To win the election, BJP has already made a tie-up with Indigenous People's Front of Tripura (IPFT).
The northeastern state of Tripura is going to polls on February 18 while the counting of votes will be done on March 3.