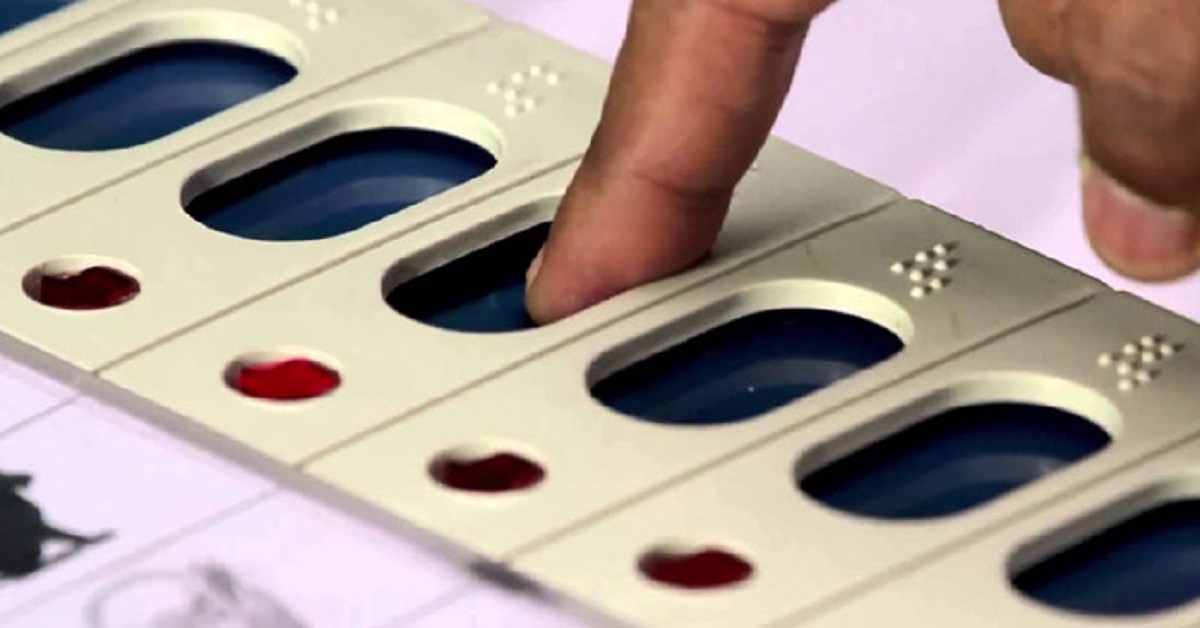 On the 27th of February 2018, Nagaland and Meghalaya are looking forward to their Legislative Assembly elections.
But the question to be asked is will BJP gain an entry into these states?
The 'RSS brand' of politics of the ruling Bharatiya Janata Party (BJP) has come to haunt the party in the Christian majority states of Nagaland and Meghalaya this election February.
In Nagaland, elections are fought more on tribal, village and individual lines than by manifestos or ideologies of political parties. Given that all candidates are usually Christians, religion too does not count in electoral politics. But this time around, religion has cast shadow on the elections with the Baptist church launching a rather unprecedented direct attack on BJP by calling on 'believers' not to surrender Christian principles and faith for the sake of money and development into the hands of those who seek to "pierce the heart of Jesus Christ."
READ ALSO: Nagaland Minister exuded confidence that BJP will only get 3 to 6 seats
The Nagaland Baptist Churches Council (NBCC), the apex body of Baptist churches in the state, in an open letter to presidents of all political parties in Nagaland, stated that India had experienced the worst persecution of minority communities in 2015-2017 under the RSS-backed BJP government. "We cannot deny that the Hindutva movement in the country has become unprecedentedly strong and invasive in the last few years with BJP, the political wing of RSS, in power," the NBCC general secretary observed in the letter adding that "God must be weeping when Naga politicians are running after those who seek to destroy Christianity in India and in our land."
When asked about the unprecedented stand taken by the church, Rev. Zelhou Keyho, the NBCC general secretary, talking to a national news agency said, "This time it has really become a threat (RSS-backed BJP). That is why we felt we had to make a strong statement not only on behalf of the church here but also on behalf of Christians in the country in general."
The church leader is wary about the political ambitions of the BJP in the three Christian dominated states of Meghalaya, Nagaland, and Mizoram. "It is not just political interest," he claimed but eluded substantiating on what agenda the BJP-RSS combine has in North East. He pointed out the conferences being hosted in Assam by the RSS and said the "tremors are being felt in Meghalaya and Nagaland."
READ ALSO: Rahul Gandhi to Kick off Meghalaya poll campaign in a unique way
 BJP's strategic alliances
Despite a growing presence, BJP has been on the backfoot in both Nagaland and Meghalaya for issues like 'beef ban' and atrocities against minorities, particularly Christians. That has apparently driven the BJP to go into the polls with strategic alliances with regional parties. In Nagaland, the BJP sealed an alliance with the Nationalist Democratic People's Party (NDPP). Asked about the BJP-NDPP alliance, Rev. Keyho said, "At this moment, I will not be able to comment on NDPP but getting a regional party has emboldened the BJP." He added that "while politicians will say BJP is only a political party and we are not part of RSS, it is just political talk."
The Baptist church leader further said that in a big country like India whose beauty lies in its diversity of cultures, traditions, and practices, it is wrong to say that that the country has only one religion. "Considering Christianity a foreign religion (in India) is strange. Hinduism is practiced in Indonesia, Malaysia, and Thailand as well. So if those people say that Hinduism is a foreign religion, get out of the country, we will surely feel bad." Rev. Keyho categorically added, "The beauty of the secular nature of the country has to be preserved (sic)."
The Nagaland BJP is yet to reply to the NBCC general secretary's open letter. M Chuba, Nagaland BJP campaign committee in charge, he said the NBCC statement is "kind of a threat for us."
READ ALSO: BJP is confident of Winning Meghalaya; These are the reasons
"What the church said about us (BJP) is totally opposite to what we stand for. We stand for development. There are no proper roads, electricity, and demand for students' scholarship is responded with water cannons; so many anti-incumbency factors. Our objective is to focus on development and preserve our own identity," Chuba asserted. On equating BJP with RSS, he said that the two are different organizations. "RSS is kind of a national volunteers organization, BJP is a political party. The NBCC general secretary is confused."
Meanwhile, the Congress has gone on an all-out attack on the RSS. In a recent press conference in Dimapur, Lok Sabha MP Gaurav Gogoi, who is also Congress observer for Nagaland elections, said the RSS-backed BJP is manipulating democracy and constitutional values. "This BJP doesn't believe in people power. It is of the RSS, for the RSS, and by the RSS… Christmas has been converted into Good Governance Day, Easter has been converted into Digital India Day and for the first time it is rather unfortunate that the Rashtrapati Bhavan did not hear Christmas carols during last Christmas," Gogoi said.