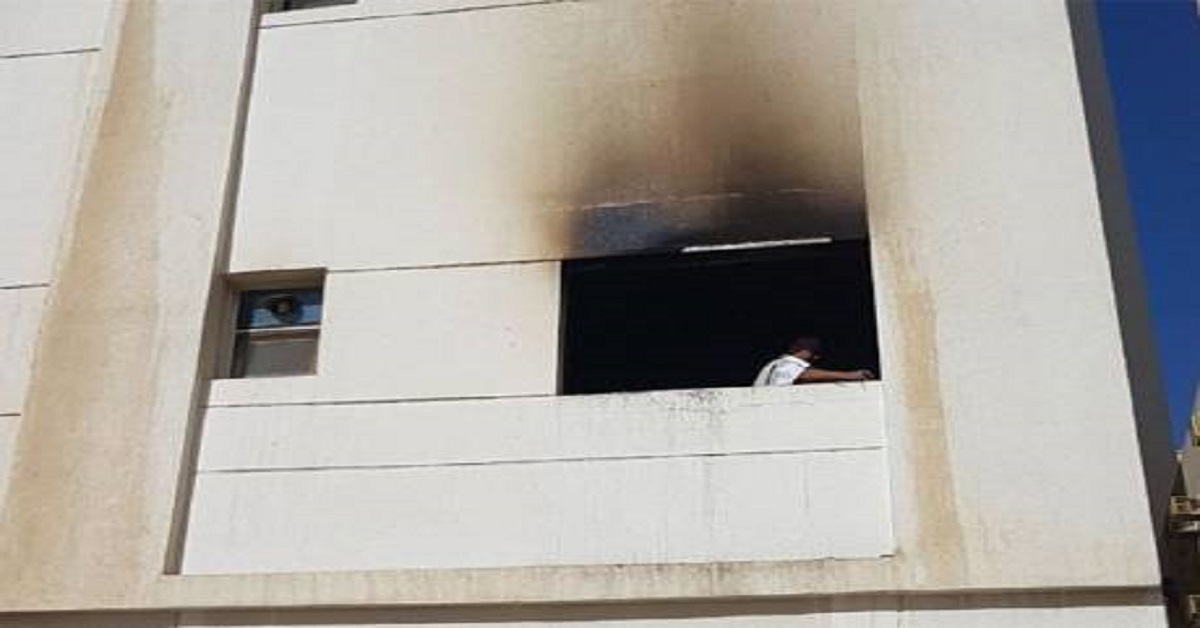 Be a building or a small house, proper safety measures and evaluation methods should be taken into consideration.
Two children were among five people who were killed after a fire broke out in their apartment in Sharjah at 3 am on Monday. The two children are believed to have died of suffocation, according to preliminary investigations. However, the victims were living in different apartments.
Eight seriously suffocated residents of the building have been admitted to the Kuwait Hospital.
The five deceased included a Moroccan woman (38) and her two children, aged 4 and 6. The other two were one Indian man (35) and a Pakistani woman (40). Nine civil defense and police officials also suffocated as they fought the blaze and had to be taken to the hospital for first-aid.
Preliminary investigation revealed that the fire broke out in the air-conditioner of a flat on the first floor that was occupied by some bachelors. As soon as it broke out at 3 am, the two bachelors inside fled.
The smoke from the fire spread to the apartments on the second and third floors, suffocating their tenants to death. 
READ ALSO: Indian woman falls to death from Sharjah building
Investigations on
The cause of the fire was not immediately known and the forensic team took over the site for investigation. Initial reports suggested the fire might have started from the air-conditioning unit.
"The fire gutted an apartment on the first floor of the building and its smoke spread in the whole building," Colonel Sami Khamis Al Naqbi, director-general of Sharjah Civil Defence told Gulf News.
Colonel Al Naqbi said the fire broke out around 1.12am and tenants were evacuated from the 15-apartment building.
According to the Sharjah Media Bureau, quick response from Sharjah Civil Defence and Anjad patrols averted a bigger disaster and saved dozens of lives as they managed to contain the blaze within a record time that did not exceed two minutes after reaching the spot.
Police cordoned off the area and sealed the building as a rescue team evacuated the residents.