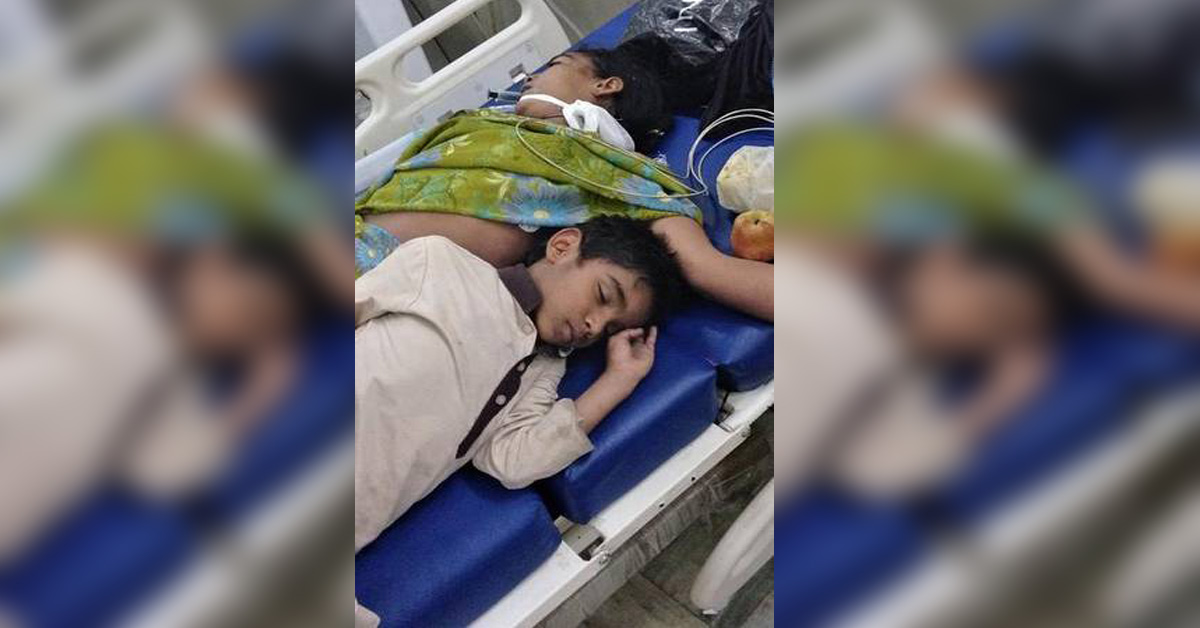 In a heartbreaking incident from the state of Hyderabad, a five-year-old child was seen sleeping beside her dead mother at the state-run Osmania General Hospital. The child is unaware of that the child is dead. The lady named Sameena Sultana, 36, a resident of Katedan was dumped there by her live-in partner. There was no attendant and she died of cardiac arrest. Her husband deserted her three years ago.
The boy, Shoaib continued to cling to the boy even after her death. The hospital staff and health volunteers tried to move him away but if failed. It took them two hours before the dead body could be moved away. The boy was told that his mother had been moved to another ward. As there were no attendants, hospital staff lodged a medico-legal case and informed Mailardevarapally police.
Also read: Election Hindu" is visiting temples after eating Chicken: Yediyurappa
According to the volunteer Imran Mohammed, the doctors tried to save her but she died around 12.30am. The boy continued to sleep beside her mother till 2 am.
Mailardevarapally police traced relatives of the woman in Zaheerabad of Medak district from the Aadhaar number on the card in her bag. The boy was handed over to Sameena's brother Mushtaq Patel. According to the police, there is nothing suspicious regarding Sameena's death.
Sameena's body was taken to Turmamamidi in Zaheerabad for burial.