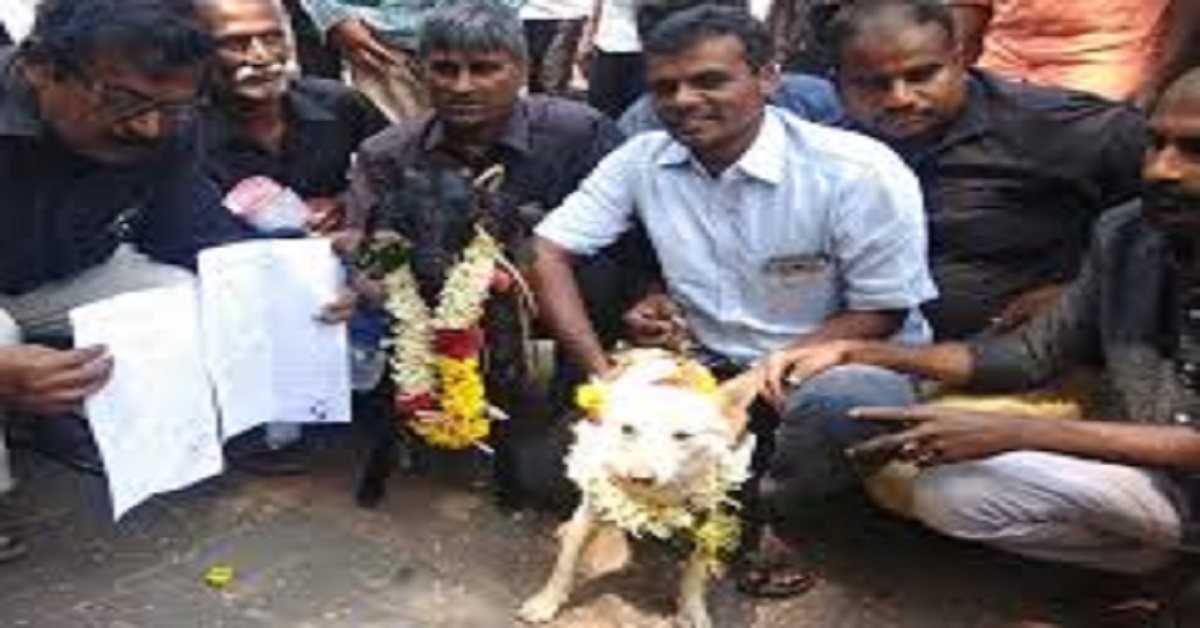 Thanthai Periyar Dravidar Kazhagam files a petition in the Coimbatore family court seeking divorce between a dog and a goat married by a group in protest against Valentine's Day yesterday in Tamil Nadu.  
To mark their protest against the Valentine Day celebrations symbolically, they had got a dog and a goat married. This was in an attempt to belittle the celebrations and excitement around the Valentine Day.
Also Read: Protest against Valentine`s Day: Dog and Donkey married, miscreants arrested by police
As the majority youth of the country was seen celebrating the day, the fringe groups in different parts of the country were leaving no stones unturned to puncture their excitement.