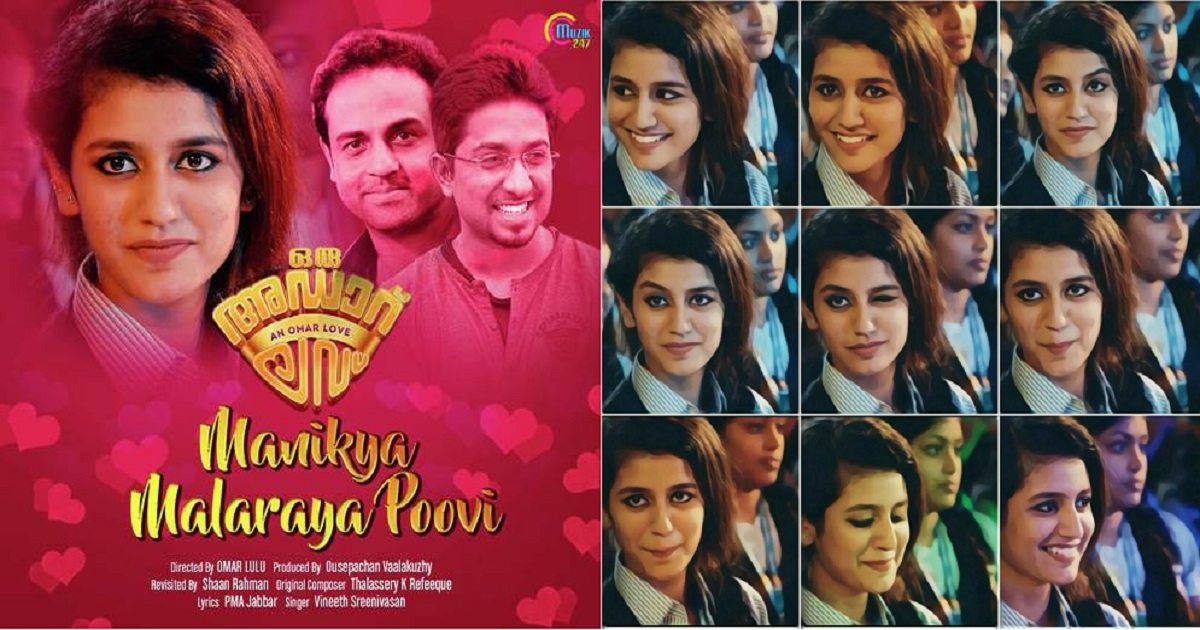 "Manikya Malaraya Poovi…." : Here's the real story behind the viral song
Manikya Malaraya Poovi, the song from Omar Lulu's Malayalam movie Oru Adaar Love, has become the latest YouTube sensation in India. The internet has gone bonkers after the release of the song titled Manikya Malaraya Poovi , featuring Priya Varrier and Roshan. While the initial hype was centered around Priya's now famous "wink", the popularity of the song has also  paved way for a controversy. 
But the song is actually a new, stylised version of P M A Jabbar's Mappilla song written a few years back. The song describes the qualities of Khadeeja Biwi or Khadija bint Khuwaylid, the first wife and follower of Prophet Muhammad.
Also Read : Priya Prakash Varrier's viral song insults Muslims of India ,remove the song immediately : Raza academy
The song was popular in its original version too and has a few versions on YouTube, one of it sung by popular Mappila Pattu exponent Moosa Eranjoli.
Mappila Paattu is a traditional Muslim song genre of north Kerala using the Mappila dialect of Malayalam with a liberal mix of Arabic and occasional Persian, Urdu, Tamil and Hindi words. The songs are usually sung on auspicious occasions like marriages and are a very popular stream at cultural festivals in schools and colleges across Kerala.
Also Read : Rare and stunning photos of new internet sensation Priya Prakash : Check it out
Medias traced Jabbar from Riyadh in Saudi Arabia where he works in a general store. Jabbar wrote the song four decaces back, when he was just 20. Originally from Thrissur district, Jabbar has written over 500 songs over the years. The song was part of a music album released in 1992. Popularly knows as Ustad, Jabbar has been working at the general store in Riyadh for over five years. He moved here after over a decade in Qatar.