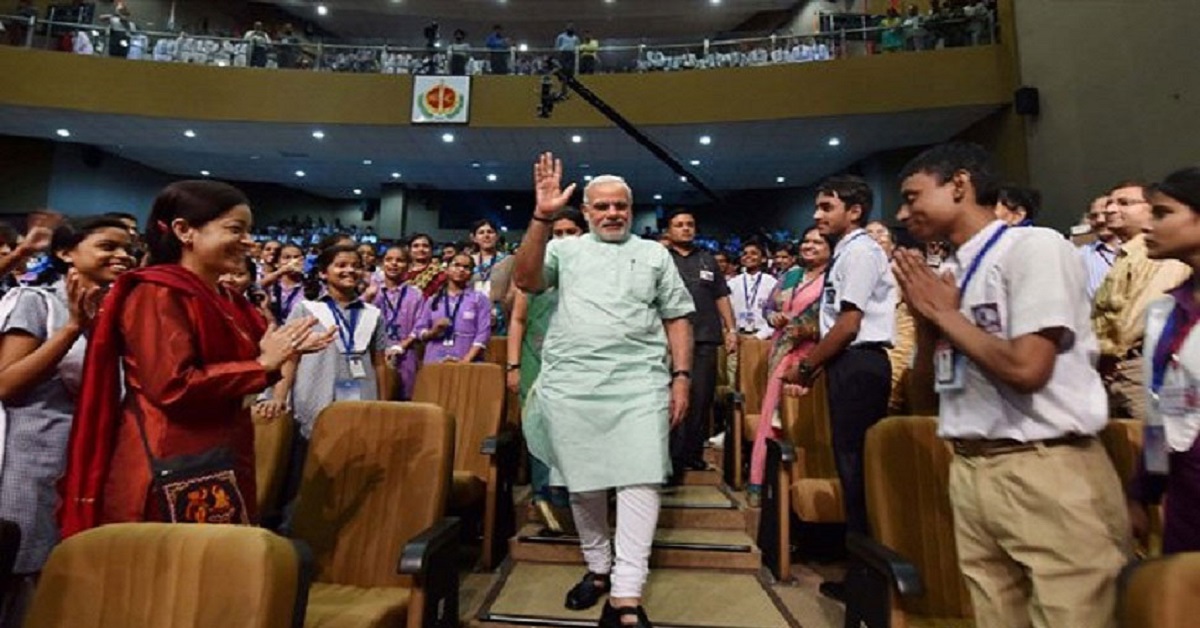 In an attempt to overcome the stress related to the exam, Prime Minister Modi has advised students to have dialogue parents. He addressed students in "pareeksha pe charcha" which was for children at the Talkatora stadium in Delhi. Lakhs of students also connected with Prime Minister through video conferencing.
During the programme, he said, "Today, I am a student and you are my examiner. You can give me marks out of 10 later. Don't think of me as the prime minister but as a friend."
During the event, many students have complained to PM about the undue pressure being put on them by their parents. In regards to this, he asked the students also to consider the sacrifices made by their parents and their wish to see their children grow better.
Also read: Congress helps to allow Left stay in power in Tripura,says PM Narendra Modi
At the same time, he also advised parents to not to give too much importance on marks and grades.
He further said, "We all prepare honestly but if we don't have confidence, we tend to forget things at the last minute. People think concentration is a major thing that has to be learned. But that is not true. Everyone throughout the day does something which requires complete concentration."